Are your teeth discolored, chipped, or misaligned? Or, perhaps your teeth have small gaps that make you reluctant to show off your smile. If you're interested in a quick and easy way to instantly improve the appearance of your smile, consider getting porcelain veneers in Bloomington.
What Is a Porcelain Veneer?
Veneers (porcelain) are composed of very thin shells that are similar to your natural tooth enamel. These custom-made shells are attached to the front surface of your tooth, helping to improve the beauty of your smile. Veneers made from porcelain are designed to improve uneven spacing between teeth, worn or chipped teeth, misshapen teeth, crooked teeth, discolored teeth, and large gaps between teeth.
How Much Do Porcelain Veneers Cost?
The cost of veneers is influenced by many different factors, such as the complexity of the restoration, the number of teeth being restored, and which materials are used to complete the restoration. Although veneers made from porcelain typically cost more than composite resin veneers, many patients consider them a more worthwhile investment because they're highly durable and look completely natural.
Since veneers made from porcelain are considered an elective cosmetic treatment that's not medically necessary, they're usually not covered by dental insurance. However, our office may have options available to help you afford the cost of treatment, including financing and flexible payment options. During your consultation, your dentist can provide a porcelain-veneers cost estimate after examining your teeth and discussing your aesthetic goals. If you're struggling with a decision, your dentist can help you choose between veneers made from porcelain and traditional veneers.
How Are Veneers Different from Crowns?
Veneers and crowns have many similarities, but there are also some key differences.
They're both composed of the same materials, they both can change the shape and color of your teeth, they both adhere to the underlying structure of your teeth, and they can both dramatically improve the appearance of your smile.
Now, let's take a look at some of the main differences between the two options. The primary difference is how much of the original tooth structure is removed. If you've lost a majority of your tooth structure, whether through trauma, decay, age, or from tooth grinding, your dentist may recommend a dental crown. Once a crown is cemented into place, it can provide a solid foundation for teeth.
Veneers are designed to cover only the front surface of your tooth while crowns are intended to completely cover (or "cap") your entire tooth. Dental crowns are much thicker than veneers, and your dentist must remove more tooth enamel for a crown to fit properly.
If you have otherwise healthy teeth and just want to improve the aesthetics of your smile, veneers made from porcelain are your best option. However, if your teeth need a reinforced structure due to decay or structural damage, your dentist may recommend a crown. During your consultation, your dentist will examine your mouth and discuss the treatment options available.
How Are Teeth Prepared for Veneers?
Most veneers made from porcelain can be placed in two or three visits to your dentist. For the first step of the porcelain veneers procedure, a small amount of enamel (less than one millimeter) is removed from the surface of your tooth by your dentist. This prepares your teeth for the placement of veneers made from porcelain, ensuring a comfortable, natural-looking fit. Then, models of the shape of your teeth and mouth are taken and sent to a dental laboratory to create custom-made veneers that will fit the precise shape of your teeth. At your final visit, the veneers are bonded to your teeth.
How Durable Are Veneers?
Durability is a top concern when comparing the different types of veneers. Veneers made from porcelain are highly durable, lasting for at least 10–15 years with proper care (seeing your dentist regularly, daily brushing, and flossing). Porcelain teeth are susceptible to damage just like your natural teeth, so it's important to avoid chewing on hard objects and wear a sports mouth guard while playing contact sports.
What Are Lumineers®?
The name Lumineers® refers to a specific brand of veneers. They're much thinner than typical veneers, so they require little to no reduction in the enamel of your natural tooth structure. Despite being ultra-thin, Lumineers are very durable, lasting more than 20 years with proper care. For more information about Lumineers, please contact us to schedule your appointment.
Are you ready to take the first step toward obtaining the smile you've always dreamed of by getting porcelain veneers in Bloomington? Get in touch with us today to make your appointment.
Porcelain Veneers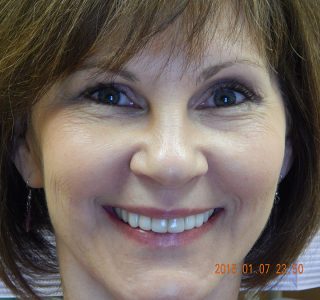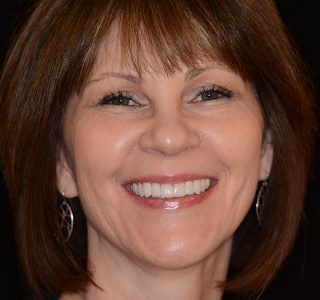 Porcelain Veneers