If missing teeth are causing you to avoid smiling or you're losing self-confidence because of the number of teeth that are missing, then dental implants may be the answer to your problem. Implants have helped millions of people get their confidence and self-esteem back, while providing them with beautiful smiles. Call our office today to learn how easy it can be to get implants in Bloomington.
Why Would I Need Dental Implants?
If you've lost one or more teeth due to trauma, the aging process, decay or disease or any other reason, getting dental implants in Bloomington can provide a secure foundation for new artificial teeth. An implant has the same function as a tooth root—it secures an artificial tooth to your jawbone and keeps the tooth from moving. Unlike traditional dentures that can slip, a denture that's attached to an implant is held securely in place.
During the dental implants procedure, a tiny titanium screw is surgically implanted into your jawbone, which is called an endosteal implant. The screw becomes fused to your bone through a process known as osseointegration. If you lack sufficient healthy jawbone to accommodate an endosteal implant, then a subperiosteal implant will be surgically inserted between your gum and your jawbone. The subperiosteal dental implants procedure will be used only if you're unable to undergo a bone graft.
How Much Will Dental Implants Cost Me?
We realize that knowing the dental implants cost is a big factor when you're considering improving your oral health. However, the cost for the dental implants procedure varies because it's based on the specific needs of each patient. We always strive to provide affordable dental implants to every patient, so we offer flexible financing options. We don't ever want our patients to delay dental care because of financial concerns, so ask us about our payment options for dental implant treatment.
Most of our patients tell us that the benefits of their implants far outweigh the dental implants cost, especially when they consider the longevity, stability, and the track record of implants. With the proper care and maintenance, implants can often provide a beautiful smile for the rest of your life. Call our Bloomington office to learn more about how cost-effective dental implants can be for you.
Is There More Than One Type of Implant?
There are a few different kinds of implants to choose from. Your dentist will determine which one is right for you during your initial exam. Implant options include:
A single implant
Mini implants
An implant-supported bridge
Can I Get Dental Implants Insurance?
Although there are dental insurance plans that cover the cost of implants, most don't. If you're concerned about the implant costs, we offer flexible financing options so you can afford the implants you need, even if you're not covered by dental implants insurance. Don't put off getting the dental care you need because of financial concerns. We'll work with you to arrange affordable payments, so call our Bloomington office to learn more.
What's Involved in Getting a Dental Implant?
Although the specific dental implant procedure is unique to each patient and depends on the type of implant being used, this is the typical course of treatment:
During your first visit, your dentist will examine your teeth and gums to determine the type of implant needed.
Next, the dentist will prepare the surgical site and place the implant into the jawbone. Any additional treatment you need may be done at this time.
After the surgical site has healed, you'll return to the dentist to have your custom-crafted crown fitted and cemented into place.
It usually takes a few months for the jawbone to heal and the osseointegration to take place. You'll receive a local anesthetic for each procedure, and any discomfort should be minimal and manageable with over-the-counter pain medication.
Why Would Dental Implants Benefit Me?
There are many aesthetic and functional benefits of dental implants, including:
A beautiful smile that looks very natural
The restoration of proper facial and jawbone structure
Better oral hygiene
Clearer enunciation
The ability to eat your favorite foods
Increased self-esteem and self-confidence
Do Implants Require Special Maintenance?
Immediately after surgery, it's important to adhere strictly to your dentist's care instructions. Once the surgical site has healed, you should care for your implants like you do your natural teeth. Brushing, flossing, rinsing with mouthwash, and routine dental checkups will keep both your natural teeth and your implants in great condition. With proper care and maintenance, your implants can last for many years—possibly the rest of your life.
Are Implants Appropriate for Everyone?
Anyone who would like to have a full set of beautiful teeth can be a good candidate for implants. During your initial visit, our dentist will examine your teeth and jawbone to determine the type of implant that will work best for you. We'll provide you with a cost estimate, work out a financing plan if necessary, and you'll be on your way to a sparkling new smile. If this sounds like a good plan for you, call our Bloomington office at (309) 740-4241 and we'll schedule your first visit.
How Frequently Do Implants Need to Be Replaced?
With proper care and maintenance, your implants will last for years or perhaps for the rest of your life. You need to adopt good oral hygiene habits if you haven't already, and maintain both your natural teeth and your implants in the best condition possible.
If you'd like to get affordable dental implants in Bloomington from our exceptional dental team, please call our office and let's get started.
Dental Implants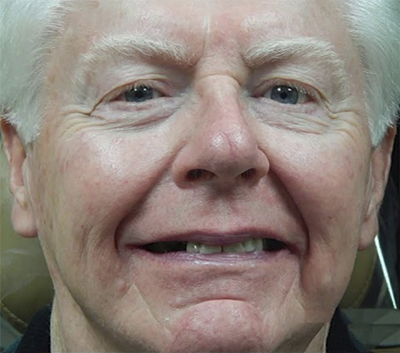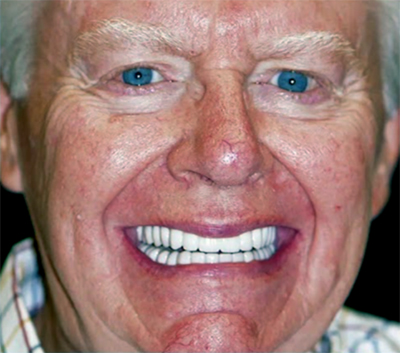 Dental Implants