If you have missing or damaged teeth, it can make eating your favorite foods a challenge and cause you to second guess showing off your smile. Instead of living with the discomfort associated with dentures, there is a revolutionary alternative procedure called All-on-4® dental implants. Keep reading to see if this treatment option is for you.
What Are All-on-4 Implants?
All-on-4 implants are a permanent denture that allows you to replace all of your teeth with the placement of only four implants in your upper and lower jaw. The implants are surgically placed in your jawbone by your All-on-4 dentist, and they provide the same look and feel as your real teeth. After receiving All-on-4 implants, you'll enjoy enhanced stability and the ability to care for the implants just like you would your natural teeth.
What Is the Cost of the All-on-4 Implant Procedure?
The All-on-4 dental implants cost is based on the unique needs of each patient, so there isn't a standard cost for the procedure. It's a more affordable option in comparison with traditional implants, since treatment requires fewer implants and is much less invasive. Schedule a consultation with our experienced dentists to learn more about the cost of All-on-4 implants.
What Should I Know About All-on-4 Treatment?
Treatment with All-on-4 implants consists of four dental implants that are permanently attached to a denture or full bridge,which can be placed on your upper jaw, lower jaw, or both. During treatment, two small posts are inserted near the front of your mouth and the other two posts are inserted near the back. To make sure the implants are placed securely into your jawbone, the rear posts are tilted at a 45-degree angle. For this reason, the majority of patients won't require a bone graft.
The implants are secured to titanium posts that are fully compatible with the bone, helping you heal quickly from the procedure. You'll receive a temporary denture during the healing process. After you've fully healed and the implants are securely in place, you'll make another visit to our office so the dentist can permanently attach your denture. Your permanent denture is custom made in a dental laboratory to ensure a perfect match to your natural teeth.
For some patients, it may be possible to receive All-on-4 implants in only one visit to our office. To learn more, ask about our teeth-in-a-day treatment.
What Should I Know About All-on-4, Before and After?
If you're thinking about this procedure, you're probably curious about the All-on-4 experiences of our patients and what you can expect regarding the All-on-4 before-and-after steps.
Prior to your treatment, your dentist will carefully examine your mouth. If you require any other dental treatment, it will need to be performed before proceeding with All-on-4 implants.
Once the titanium posts have been placed and you've received your temporary denture, the dentist will provide you with detailed instructions for helping your jaw and gums heal properly. These steps must be carefully followed to prevent an infection. After you've received your permanent denture, you'll be able to care for your All-on-4 dental implants just like your natural teeth.
How Are All-on-4 Implants Different from Traditional Implants?
Unlike traditional implants, which may require eight to ten implants per dental arch, All-on-4 dentures use just four implants to provide a complete dental arch. In addition, a bone grafting procedure is typically needed to replace any missing jawbone before traditional implants can be placed. Since All-on-4 implants can still be placed even if you've lost bone density in your jaw, there's no need for this invasive procedure and the extensive recovery it requires.
What's the Difference Between All-on-4 Implants and Dentures?
Traditional dentures can have an unstable, uncomfortable fit because they sit on your gums; however, All-on-4 dentures are securely attached to posts surgically placed into your jawbone. This provides a secure and stable fit, so you don't have to think about them slipping or shifting out of place. Dentures can also be messy and require adhesive to hold them into place, and they must be removed to be properly cleaned. This is quite different compared to All-on-4 implants, which you're able to brush and floss in the same way as your natural teeth. A further benefit of All-on-4 implants is that they can help prevent jawbone deterioration, helping you maintain the shape of your jawline.
Where Can I Receive All-on-4 Dental Implants Near Me?
After reading about All-on-4 treatment and its benefits, you're likely wondering, "Where can I get All-on-4 dental implants near me?" Our local dentists have the experience and training needed to help you achieve a permanent, natural-looking smile.
Schedule your appointment today and discover how you can restore your smile with the placement of All-on-4 dental implants in Bloomington.
Dental Implants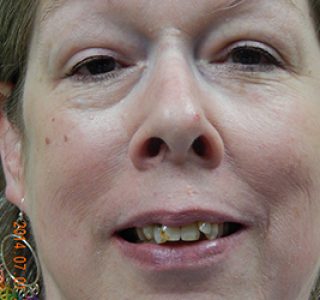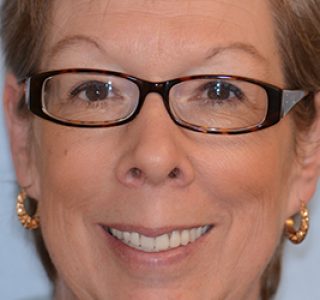 Dental Implants