Posted under:
General
Posted on: May 16, 2018
Why Summer Is Better With Dental Implants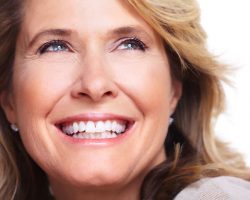 With summer coming up quickly, our team at The Foehr Group needs you to know that tooth loss doesn't have to steal your fun in the sun!
That's because we offer several options in tooth replacement using dental implants in our modern Bloomington, IL dental office!
Why Summer Is Better With Dental Implants
Summer is better with dental implants, in more ways than you might realize. Here are few reasons why you should start the replacement process this summer and enjoy life more for the many that follow!
*Food Is Better*
The first time you step outside and smell barbecue wafting through the neighborhood from someone's backyard grill, you know that summer is just about here.
But if you've been affected by tooth loss, it might fill you with longing rather than excitement about firing up the grill yourself.
Without a strong, complete set of teeth, certain foods will likely cause you pain and discomfort and ultimately, be off limits for you.
That includes summer staples like crunchy corn-on-the-cob, mouthwatering barbecue chicken and ribs, and juicy steak kabobs.
Dentures certainly won't allow you to eat those foods, at least not without very embarrassing slips!
But dentures secured with dental implants in our Bloomington, IL dental office can and will help you get back to the kind of delicious, fresh summer diet you're accustomed to and deserve!
*You Feel Better About Yourself*
Losing one tooth is just as embarrassing as losing several or all of your teeth. The fact is you'll feel incredibly insecure about the way it affects your appearance.
You'll avoid having your picture taken, avoid anything where you might have to interact with others, and avoid pursuing professional advancement for fear of being judged.
The only solution is to replace your teeth with lifelike restorations that give you a smile you can feel good about.
You'll find that at The Foehr Group where our team is ready to use state-of-the-art technology to craft beautiful replacement teeth anchored by dental implants. You won't have to worry about awkward moments where you let down your guard and laugh with an open mouth or when loose dentures shift around while you dine with friends.
You can look great all year, but it's especially nice to attend the many occasions often celebrated during the summer months like reunions, weddings, and vacations!
*Your Oral Health Is Better*
The first change you'll notice with implants and replacement teeth is the food, which as we mentioned, is easier to eat. You have a strong foundation and can choose healthy, nutritious food that you may have had trouble tearing and chewing before. This will allow you maintain a more balanced diet for improved health.
You also don't need to change anything about your oral hygiene routine because the restorations anchored by implants are cared for with regular brushing and flossing!
But perhaps the biggest health advantage to dental implants in that they're a biocompatible option that fuses naturally with your own jawbone, preventing bone and tissue loss for a more stable, lasting smile.
Call Us For A Consultation!
Begin the process this summer with a consultation at The Foehr Group, and you'll enjoy better summers from here on out!

With a wider variety of healthy foods, a beautiful smile you're proud of, and improved oral health, you'll live better for the rest of your life thanks to our advanced dental implant solutions!

Call us at (309) 740-4241 today to schedule your appointment or book an appointment online.