Posted under:
General
Posted on: June 1, 2018
The Change In Your Smile With Dental Implant & Crowns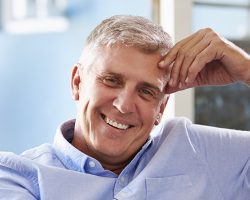 Tooth replacement can be quite intimidating, especially when you think about how your smile will look when your treatment plan is over.
But our team at The Foehr Group wants to offer you some peace of mind about your results.
Today, we're sharing a before and after image from one of our successful cases thanks to our natural-looking dental implants and crowns.
Our Bloomington, IL dental office houses the most cutting-edge technology so your restored teeth will not only feel and function properly, but will look amazing!
Trust your implant restorations to our team! Call us at (309) 740-4241 today to schedule your appointment or book an appointment online.
Dental Implants & Crowns