Posted under:
General
Posted on: August 2, 2017
Teeth Whitening Procedures: A Tutorial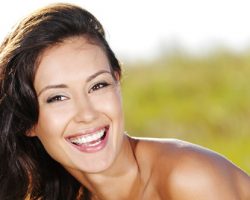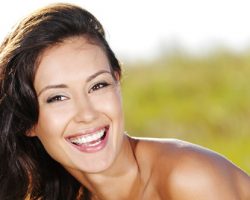 Teeth whitening procedures are among the most popular cosmetic dentistry services in our Bloomington, IL dentist office. And why wouldn't they be? Who doesn't want a whiter, brighter smile?
Here we offer some tips on getting, and keeping, a whiter smile.
Our Teeth Whitening Procedures
You won't find too many folks who know more about teeth whitening than us. He helped invent several tooth whitening treatments, including one of the first for at-home use. So the treatments we use at The Foehr Group have been selected with care.
We offer several different options. If you want to leave your teeth whitening procedure to a professional, you can choose:
Smile Perfected 20-Minute Whitening. We apply a whitening gel that is activated with an LED light. As you can guess from the name, the process takes just 20 minutes. And it's safe for any member of your family, even teenagers.
BriteSmile Whitening. This system involves the use of a whitening gel and a laser. Treatment takes about an hour. According to the manufacturer, your smile will be up to 14 shades whiter following treatment.
If you prefer the convenience of an at-home teeth whitening procedure, we can provide you with a take-home kit from BriteSmile. Though it will take longer than the treatment in our Bloomington, IL office, you will see similar results.
How Do My Teeth Get Dull in the First Place?
All of us start out with tooth enamel that is pretty pristine. But two things happen over time:
Your enamel thins and becomes more transparent, due to wear and tear from chewing and other activities. Your tooth's core material called dentin, which is yellow, then shows through your enamel.
You also get microscopic cracks in your enamel, which fill with staining material. This gives your teeth a dull appearance.
Pro Teeth Whitening Procedures vs. OTC Teeth Whitening
Two of your three teeth whitening options involve a dentist. As noted above, you can choose a treatment that takes place in our office or one you can use at home. Another option is to use a teeth whitening product you purchase at a drugstore.
But our treatments yield better results than over-the-counter teeth whitening products. Here is why:
They have higher concentrations of peroxide, the ingredient that does the whitening. So you'll see a more significant improvement.
They are easier to use. We'll create custom trays for you that are easier to use than the messy strips or flimsy trays that come with drugstore products.
They offer more predictable results. Because we only use products we know and trust, there won't be any unpleasant surprises!
Is Teeth Whitening Always My Best Choice?
Some types of staining are resistant to teeth whitening procedures, even the ones we perform in our Bloomington, IL dentist office. Exposure to certain medications like tetracycline or an over-consumption of fluoride can create cosmetic issues that are difficult to correct with teeth whitening.
Also, some natural variations in tooth color respond better to teeth whitening procedures than others. In general, teeth with yellow/brown tones are easier to whiten than those with green/gray tones.
Dental veneers can be a great alternative to cover discoloration that does not respond well to teeth whitening treatments. At The Foehr Group, we offer a choice of daVinci porcelain dental veneers or composite dental veneers that require no preparation of your teeth.
Tips on Keeping Your Teeth White
Once you get a whiter smile, you'll want to keep it that way! Here are some tips for maintaining your brighter smile:
Avoid dark-colored foods and beverages for at least a week after your teeth whitening procedure.
Try to use a straw when drinking staining liquids like colas, dark juices, or wine. Brush your teeth afterward. Or at least rinse your mouth out with water.
Do not smoke or use other tobacco products.
Practice good brushing and flossing habits.
Ask us about a fluoride treatment to help protect your teeth. During whitening, chemicals open the pores in your enamel. Applying fluoride will help reseal the pores. This can not only extend your whitening results but should also help reduce any sensitivity.
Ask us about whitening touch-up treatments.
For a teeth whitening consultation, call The Foehr Group at (309) 740-4241.