Posted under:
General
Posted on: December 16, 2017
Start A New Year With A Newly Restored Smile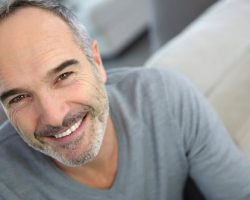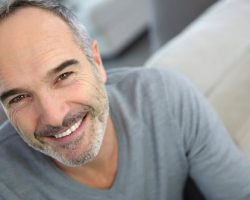 Are you ready to start a new year with healthy teeth and gums?
Then today's blog is for you! At The Foehr Group, you have a highly-qualified team of dental professionals who can get your mouth healthy again with restorative dentistry.
We're diving deeper into what it means to have strong teeth, healthy gums, and a beautiful smile so you can begin the new year with a fresh start.
What Makes A Mouth Healthy?
A healthy mouth begins with daily brushing and flossing. It also requires regular dental checkups by a professional team like you'll find at The Foehr Group. We have the skills and technology to catch dental problems early to keep your teeth and gums strong and healthy.
Throughout your life, your teeth are under a great deal of stress. But by design, your teeth can stand up to that challenge. However, that doesn't mean you can't face challenges to your oral health.
Common dental problems that threaten a healthy mouth are:
Gum Disease
Loose Teeth
Missing Teeth
Broken, Cracked, Or Chipped Teeth
Tooth Infections & Cavities
Teeth Stains
Fortunately, restorative dentistry can repair these types of oral health issues and get you back on track.
The Benefits Of A Newly Restored Smile!
As a new year approaches, you're already thinking about ways to improve your life. Maybe you've even made some New Year's resolutions. Is a new, improved, healthy smile on that list?
Here are some ways you could benefit from a healthy mouth in the coming year:
*You can smile with confidence!
We live in a fast-moving, technologically advanced world. Almost everyone carries around a smartphone, which means no matter where you are or what you're doing, a photo op can happen at any moment.
You know this all too well if you've been hopping from party to party this holiday season. You don't want special occasions to fill you with anxiety because you're embarrassed to smile for pictures with family and friends.
Restoring your smile will boost your confidence so you don't have to worry about dodging cameras every time you're around others. Instead, you can relax and have a good time.
*You can eat food you love without pain and discomfort!
You have to eat well to live well. A healthy diet of balanced, proper nutrition isn't just for your health. It also should be a pleasurable experience.
When you have damaged teeth and constant dental pain, eating becomes a chore instead of a pleasure. Restorative dentistry can treat the problems that are causing you pain so you can eat all the foods you love comfortably.
*You can feel as good as you look!
Your self-esteem is important to your total well-being. When you know your smile looks amazing, you'll feel amazing, too. That's what our team wants for you in the coming years.
A beautiful, healthy smile will make it easier to be yourself around others, no matter the occasion.
*You can have strong, healthy teeth for years!
All of us at The Foehr Group don't want to get your oral health back on track for the next year. We want your teeth and gums to be strong and healthy for a lifetime.
That's why we encourage you to address surface damage on your teeth like chips and cracks and deeper problems like cavities so they don't get worse over time. Leaving problems like these untreated will get bigger and make you more susceptible to serious oral and overall health issues.
Our restorative treatments will allow you to have natural-looking, healthy teeth again. With routine checkups in our Bloomington, IL dental office, we'll do all we can to keep it that way for the rest of your life!
Start The New Year With An Appointment!
What are your resolutions for the new year? Do you want to be healthier? More fit? More attractive?
Let our team at The Foehr Group help you! We've spent years restoring oral health for patients all over the Bloomington, IL area, and we can do the same for you.
Whether you want to replace old silver fillings with tooth-colored fillings or replace your teeth for a complete, healthy smile, our highly-trained professionals will make sure you look and feel your best!
Call The Foehr Group today at (309) 740-4241 or fill out our online form to schedule an appointment for restorative dentistry.