Posted under:
General
Posted on: October 16, 2017
Does Your Smile Need A Costume This Halloween?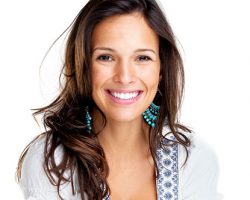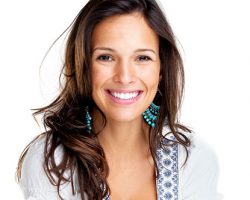 You run through a final check of this year's Halloween costume, and it goes something like this:
You've assembled the perfect outfit for the part you'll be playing on Halloween night. After weeks of painstaking trips to multiple consignment and costume shops, you've managed to put all the pieces together to take on another identity.
Then there's the wig, props, and accessories to complete your look. It has all come together so well, you wonder if any of your friends will even recognize you when you arrive at the costume party.
But then you remember the mask. The one stored away in your closet from last Halloween… and the one before that… and the one before that. It doesn't really go with your costume perfectly, but it'll work because you're always careful to keep the mask in mind as you plan your design every year.
After all, it's better than nothing. Without the mask, you'd have to show your smile and all the flaws that come with it. Sure, it does put a damper on your awesome costume idea, but it's way better than being embarrassed when people notice your crooked, stained, and misshapen teeth.
Sound familiar? Why not write a new story this Halloween?
Throw the mask in the garbage, and give your smile a costume you don't have to take off with cosmetic dentistry! At the Foehr Group, we can improve the look of your flawed teeth in a number of ways for a smile you'll want to show off this Halloween, not one you have to cover up!
Today, we're sharing just a few of the cosmetic dentistry options available when you come to our Bloomington, IL dental office. With our talented team of cosmetic professionals, you're sure to wow your friends at this year's costume party.
And who knows… maybe they won't recognize you after all!
Ways To Dress Up Your Smile With Cosmetic Dentistry!
A Whiter Smile Goes With Everything
We designed a whitening system that you can use right here in our dental office or in the comfort of your own home with our take-home trays. Either way, professional teeth whitening is such a simple way to dramatically improve your smile.
It also is a great way to boost your confidence. Just think about it! Look and feel more attractive and confident without spending hours in the gym for the last few months, restricting your diet, or spending hundreds on a new wardrobe. Nope. Just a quick visit to the Foehr Group for a teeth whitening treatment!
Glam Up Your Smile With Veneers
Dental veneers are one of the most versatile tools in dentistry, not just cosmetically, but also for restorative needs!
That's because these little wonders cover up any damage to your teeth that makes for an unsightly smile. So if you have:
Chips
Cracks
Stains
Dents
Gaps
Veneers can hide all of those flaws, and more! Even though they're very thin, veneers are surprisingly strong and will protect damaged teeth well into the future. Veneers are designed to last for many years with proper care and maintenance.
They're also stain resistant, so you don't have to worry about ending up right back where you started with stained teeth a few years down the road.
Veneers don't just serve multiple purposes in dentistry, but they also look incredible. Overall, veneers can completely transform your smile in a way that looks natural and stunning.
Get An Entirely New Look With A Smile Makeover
Maybe the flaws in your smile are too much for one procedure to fix. In that case, a smile makeover may be the solution!
Our cosmetic team can help you design a treatment plan that's perfectly suited around your needs, goals, and budget. By combining two or more treatments or procedures, you can completely change your look and have a smile you'll feel like showing off, not just this Halloween, but for a lifetime of frightfully fun costume party seasons!
Get A Costume For Your Smile In Bloomington, IL!
Find out what other cosmetic dentistry options are waiting for you in Bloomington, IL! Call us at (309) 740-4241 today to schedule your appointment or book an appointment online.