Posted under:
General
Posted on: May 6, 2018
Renew Your Smile With A Full-Mouth Reconstruction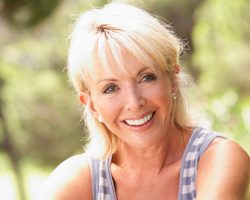 At The Foehr Group, we specialize in getting your oral health back on track even after the most devastating dental problems.
We replace missing teeth using the latest techniques and advanced technologies so your new smile looks and feels natural and you can eat whatever you want without pain or discomfort.
It's about renewing your health, happiness, and quality of life when you put your full-mouth reconstruction in the hands of our skilled Bloomington, IL dental team!
Why Full-Mouth Reconstructions Are Needed
Most commonly, we turn to full-mouth reconstructions when a patient's dental health has reached a complex point where just one restorative dentistry procedure won't be enough to resolve.
Our team rely on an individualized plan of strategically scheduled restorative treatments that lead up to your renewed, healthy, attractive smile.
Full-Mouth Reconstructions Renew Smiles
During your first consultation, we'll explore the various restorative treatments that will renew the look, feel, and function of your smile.
An oral exam will reveal the specifics of where your oral health is and where it needs to be, then your treatment plan will begin to take shape.
Here are a few types of treatments you might see as part of your treatment plan:
*Renew Your Smile & Health Overall*
Missing a tooth is embarrassing, to be sure.
But it's also a threat to your health.
For those reasons, it's important that a missing tooth is promptly replaced with a dental bridge or dental implant.
An large empty space is the last thing you want inside your mouth because it can become an ideal breeding ground for bacteria.
That's how gum disease and other infections start, which puts you at great risk for more tooth loss, as well as jawbone loss and gum recession.
Your mouth will be healthier and your smile complete!
*Give Teeth Renewed Strength*
Every now and then, a tooth will require some sort of dental restoration because it's in a weakened state.
This can happen during an oral injury, or as a result of wear, erosion, or infection.
Whatever the cause, we can use restorative treatments to renew the strength of your tooth with a dental crown, for example, so you can eat without pain or discomfort while keeping it safe from damage down the road.
*Renew The Function Of Your Teeth*
If you have to replace a partial or full arch of teeth, you're going to need more than just one dental implant or some bridge work.
You'll likely need some sort of fixed arch replacement teeth, which we can anchor tightly using as few as four dental implants. Our state-of-the-art technology allows us to place your implants and replace your teeth in a single visit so you can start smiling and eating almost right away!
*Renew The Beauty Of Your Smile*
Your dark metal fillings may have served their purpose well long ago, but now you're stuck having to look at them whether you want to or not. They're unsightly, even though they were used to keep your mouth healthy at the time.
We can replace them with dental fillings that match the color of all your other teeth so they not only keep the previously treated tooth strong and safe, but they blend in nicely and make your smile look completely natural.
Schedule Your Initial Consultation!
We're excited to meet with you to talk about your full-mouth reconstruction options!
We've seen the immediate change in a patient's demeanor when they see their new, beautiful and healthy smile. It's so rewarding to watch someone light up from the inside with a renewed sense of hope and confidence about their health and appearance.
Our team at The Foehr Group wants to do the same for you!
Start eating comfortably and smiling with full confidence again. Call us at (309) 740-4241 today to schedule your appointment or book an appointment online.