Posted under:
General
Posted on: November 1, 2017
Perfect Your Smile For The Holidays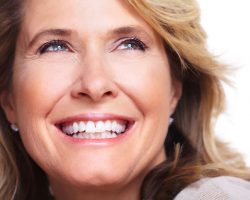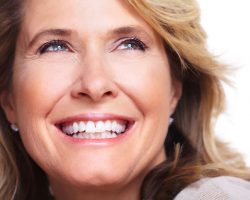 It's hard to believe that in a few short weeks, the holiday season will officially be underway! We all have our own unique ways to celebrate, but there are certain shared images that the holidays inspire in our collective minds.
You think of a lovely spread of delicious foods that don't normally dress your family's dinner table. You can smell the aroma of warm, buttery rolls filling the house. It's mixed with the scent of pumpkin spice and freshly baked cookies.
The holidays also bring to mind the people you care about most. It's a time to visit with those you cherish but don't often get to see. Because of that, it's an opportunity to capture memories with photos and videos.
This is all great, right? Absolutely!
Except, when you're unhappy with your smile, it puts a dark cloud over what should be a very special, relaxing, and enjoyable time of year. Whether you're embarrassed about gaps between your teeth, stains, chips, or even missing teeth, it's impossible to be present because there's always those feelings of insecurity looming over you.
Our team at the Foehr Group wants to make sure your holiday experience isn't shrouded in those insecurities about your teeth. When you visit our Bloomington, IL dental office, you'll find a variety of ways to correct those imperfections in your smile with cosmetic dentistry.
Today, we're sharing some ideas on how to perfect your smile with cosmetic dentistry so you can feel more confident and look amazing in all your holiday photos, now and for years to come!
Brighten Your Smile With Teeth Whitening Or Veneers!
Stained teeth is one of the quickest ways break your smile and your spirit. In fact, it's one of the most common smile complaints dentists hear from their patients. Luckily, at the Foehr Group, we have more than one way to help you get a whiter, brighter smile.
The first, and easiest, method is with professional teeth whitening. Whether you have a special event coming up or you just want to whiten your teeth for an upcoming season of celebrations, we can help you achieve that!
That's because we offer quick, highly effective treatments you can complete here in our Bloomington dental office, and we offer whitening systems you can take home for conveniently paced treatment that's effective and long lasting!
Sometimes, though, teeth can be resistant to teeth whitening treatment perhaps due to a health condition, genetics, or certain medications. In those cases, dental veneers can be a great solution!
Veneers do a variety of things to improve the appearance of your smile, and whitening is just one of them. For a whiter smile that lasts years, ask about our veneers when you come to the Foehr Group for a consultation.
Complete Your Smile With Dental Implants!
Missing teeth is a huge dental problem. It's not only very noticeable, but tooth loss only leads to more tooth loss if you don't replace missing teeth. That can happen because empty spaces allow a place for harmful bacteria to flourish and for infection to find its way into your gums and throughout the rest of your body.
Studies have linked gum disease infection with all sorts of dangerous health problems such as heart disease, stroke, and diabetes, just to name a few. So not only can missing teeth affect what you can eat and how your smile looks, it can seriously affect your overall health.
To replace your missing teeth, the Foehr Group offers dental implants for a lifetime of stable, strong teeth and a beautiful, confident smile!
Snap On A Beautiful Smile!
Maybe you have cosmetic issues with your teeth but don't want to endure complicated procedures or treatments. You just want a non-invasive solution so you can look beautiful and feel confident when it's most convenient.
Snap-On Smile is a fantastic solution! With dental impressions, our trained professionals can custom-create a removable appliance that you "snap on" for a lifelike smile that suits your needs and goals.
Get A Picture Perfect Smile This Season!
We've only just scratched the surface on our cosmetic dentistry options. The bottom line is that we have the tools, experience, and the technology to beautify your smile no matter the issues that make you feel insecure about all those family photos you'll face in the near future.
The time for cosmetic dentistry is now for a picture perfect smile this holiday season!
Call The Foehr Group at (309) 740-4241 or fill out our online form to schedule your cosmetic consultation.