Posted under:
General
Posted on: January 22, 2023
Our Dental Services Can Give You the Smile You Have Always Wanted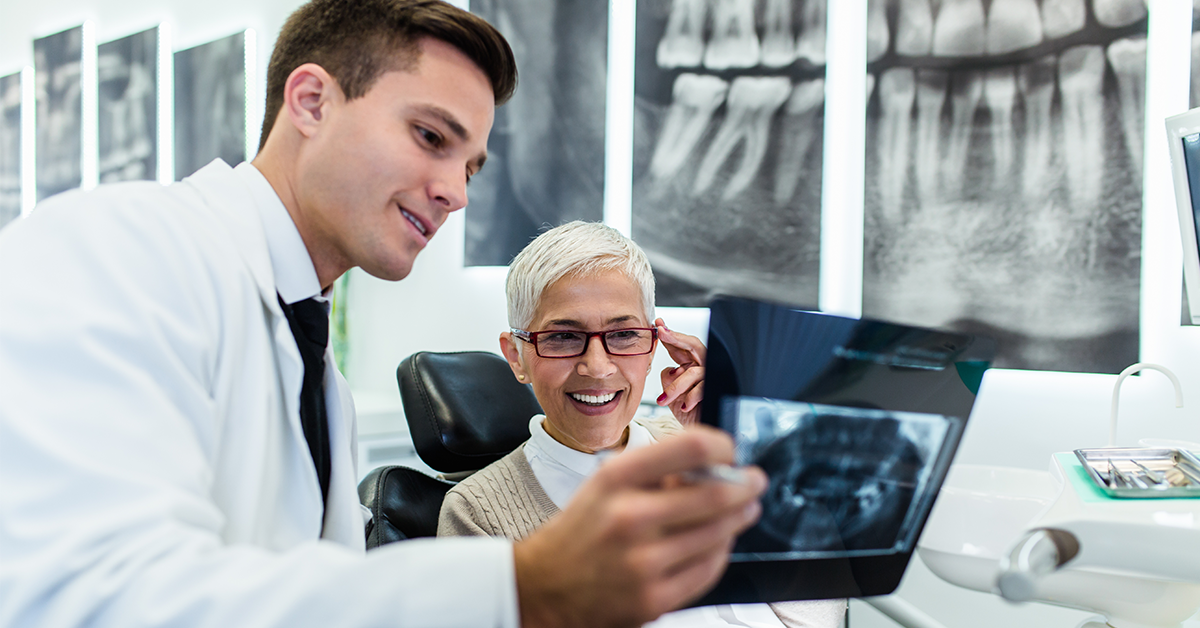 People can do plenty of things to boost their confidence. However, did you know that having a great smile is one of the most effective ways to boost your confidence? It's the truth, but few people know how to go about improving their smile. The good news is that it's a lot easier than people think.
Do you want a smile that you can be proud of? It's time to give The Foehr Group a visit. We specialize in offering a number of fantastic dental services, including dental services that improve the look of your smile. We refer to these types of services as cosmetic dentistry. All you have to do is give our friendly staff members a call, and they can set up an appointment to see our dentist.
Let's take a little time to discuss how we can go about improving not only your smile but also the overall well-being of your mouth. After all, if you want to keep that new smile, you have to keep your oral hygiene in mind. Thankfully, our services don't just improve your smile but also maintain it. Here is a quick look at some of the services that we provide individuals who live in Bloomington.
Achieving the Perfect Smile
Few people are born with a perfect smile. Most require some kind of cosmetic dentistry to get a smile that they are truly proud of. The type of cosmetic service that you'll need will depend on your oral health. In some cases, you might only need a teeth-whitening service. Don't waste your time with in-store teeth-whitening kits. They can't get your teeth as white as a professional can.
Braces, including Invisalign, are considered a cosmetic dental service, and they can straighten your teeth. That being said, there are times when braces are needed for non-cosmetic reasons. For instance, overcrowding in your mouth can make it difficult to clean your teeth and make you more susceptible to dental issues, such as gum disease.
Oftentimes, cosmetic services are not covered by dental insurance. This is because it's an elective service that isn't needed as part of your oral health. That's why we strive to keep all of our cosmetic services affordable. We want everyone to be able to afford the smiles of their dreams.
Repairing or Replacing Your Missing Teeth
To achieve a perfect smile, you may have to repair some of your teeth. You may even have to replace teeth that are missing. In both cases, crowns can help. While most people think of crowns as dental devices to cover damaged teeth, they can be used to replace missing teeth altogether.
In fact, crowns are some of the most useful prosthetic dental devices available. For example, if you have a damaged tooth, a dentist might use a crown to cover it. This not only makes the tooth look like your other healthy teeth but also provides it with support. This way, it can function normally.
Is a dental crown right for you? Only your dentist can let you know for sure. Give us a call, and we can schedule you an appointment. During this appointment, a dentist will examine your teeth and determine if a dental cap can help you.
Emergency Dental Treatment
Did you know that not all dental offices in Bloomington offer emergency dental treatment? It's true, which is why we think it's so important that we offer our clients these services. Emergency dental, sometimes referred to as same-day dental, is just what it sounds like: dental services that provide treatment the same day you make the appointment.
If you're struggling with a dental issue, call our dental office. We will do our best to work you in to see our dentist the same day. If we can't get you in on that day, we will get you in as soon as possible. After all, no one should have to live with dental pain.
How do you know if you need emergency dental care, though? Usually, it's a judgment call on your part. Consider how painful your dental problem is. If the dental pain is too much to bear, you should consider reaching out to us for emergency dental work. If you still aren't sure, just contact us. We can help you determine if you need same-day services or not.
Preventive Dental Care
Beyond cosmetic dentistry, we offer preventive dental care. After we help you achieve the perfect smile, you'll want to make sure that you do everything in your power to keep it. The good news is that keeping your smile perfect doesn't have to be hard. There are a couple of things that you can do to ensure that your smile stays looking perfect for years to come.
First, you have to take your oral hygiene routine seriously. The basis of a great oral hygiene routine starts at home. You need to make sure that you are brushing your teeth twice a day and using dental floss. At the same time, it doesn't hurt to work a mouthwash into your routine as well.
However, there's only so much that you can do at home. That's why the second thing that you can do is schedule time to see your dentist twice a year. During dental visits, we perform a number of services, such as basic cleanings and oral exams. Part of an oral exam includes scanning your mouth for signs of cancer. The quicker that we can catch the disease, the easier that it will be for us to treat i.
Visit Us Today
Don't wait any longer to get a smile that you can be proud of. Take your first steps toward achieving the perfect smile by giving us a call. Our friendly staff members are waiting to answer any questions that you may have and even set you up an appointment.
There are plenty of dental offices to choose from in Bloomington. However, people continue to choose us time and time again for all of their family dental needs. Visit us so that we can show you why. Contact us online, or call us today.