Posted under:
General
Posted on: September 16, 2017
What You Might Regret About Dental Implants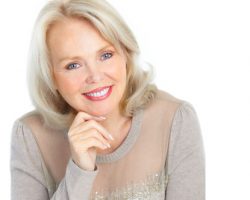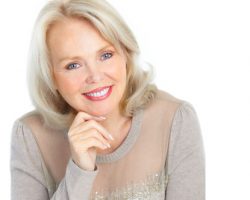 Have you ever purchased something and immediately regretted it? It's such a disappointment to buy something you thought you really wanted only to discover it wasn't at all as great as you expected. But by then, it was too late.
Maybe you bought a gadget from an infomercial only to use it for the first time and realize it didn't work like the salesman promised it would. Even worse, maybe you bought a car that turned out to be a lemon or a home that ended up being nothing but a money pit.
No matter how big the purchase, we can all relate to buyer's remorse on some level. It's pretty daunting to give a big investment a lot of time and thought without knowing for sure if your decision to follow through will be worth it or not until it's too late.
Our team at The Foehr Group wants to help anyone out there who may be considering dental implants a little help with your decision! Weighing the pros and cons of your tooth replacement options is an important step in the process, naturally.
So we're sharing today's blog with you in hopes that it will help you come one step closer to reclaiming your oral health and your smile with dental implants from our Bloomington, IL office! We should probably warn you, though…
…when it comes to dental implants, there is one little thing you might regret after you've had them placed. But we'll get to that in a minute! First, let's talk about the purpose of dental implants and why they're one of the most popular tooth replacement options in modern dentistry.
What's So Special About Dental Implants?
If you're missing one or several teeth, you're already aware of what it can do to your quality of life. First, it's embarrassing. There's nothing worse than feeling ashamed about all the empty spaces in your smile. It can make you feel judged, as if no matter what led to your tooth loss, people will assume you're lazy about oral hygiene or that you don't care about your health.
Aside from the unsightly appearance of missing teeth, there are also dietary restrictions placed upon you because you don't have a full, functioning set of healthy teeth. So how can dental implants help?
Here are a few ways you can benefit from dental implants:
Better Oral And Overall Health
Since dental implants are placed into your jawbone, they become an artificial tooth root that will eventually fuse to your own bone. Once it's placed, it's covered by a natural-looking restoration that allows you to chew all the foods you love without fear of embarrassing slips.
Dental implants not only stay locked in place so you can resume almost the same bite force that you had with your natural teeth, but they last for the rest of your life. They're also easily maintained with regular brushing and flossing. This will help you maintain a healthy jawbone and stabilize your surrounding teeth and gums to prevent further tooth loss and other threats to your health.
More Stable Dentures
As we mentioned, tooth loss will inevitably restrict your dietary choices and negatively affect your nutrition. Even with dentures, there are certain foods you just can't eat without your dentures moving around.
You now have the option of stabilizing your dentures with implants so you can get back to eating healthier foods you couldn't eat before like lean protein and crunchy vegetables.
More Confidence
Let's face it, we all want to feel good about how we look. If some of your teeth are missing, you're going to feel embarrassed and self-conscious. Dental implants can turn your confidence around by giving you a full set of natural-looking teeth.
What Will You Surely Regret About Your Dental Implants?
Now that you know why dental implants are a great choice, you might be wondering what you could possibly regret about getting them?
You'll regret not doing it sooner!
Don't waste another minute dealing with tooth loss, embarrassment about your smile, or poor oral health! Find out if dental implants are right for you by calling our team. Call us at (309) 740-4241 today to schedule your appointment or book an appointment online.