Posted under:
General
Posted on: July 23, 2017
Invisalign vs. Braces: Get the Right Orthodontics Treatment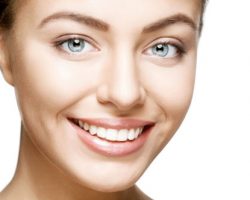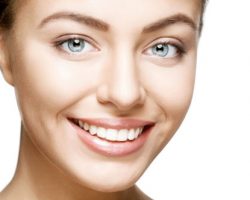 As recently as 20 years ago, you had just one choice for orthodontic treatment: traditional metal braces. You know, the system of metal wires, brackets, and rubber bands.
That changed around 2000, with the introduction of Invisalign, a system that uses clear plastic aligners instead of metal and wires to straighten your teeth.
But is Invisalign the right orthodontics treatment for all dental issues? How do you know if Invisalign is right for you?
At The Foehr Group in Bloomington, IL, our orthodontics expert is Dr. Kurt Whittet. With his expertise, he'll make sure you select the right orthodontics treatment. And your orthodontics consultation with Dr. Whittet is free!
Call The Foehr Group at (309) 740-4241 to schedule your free orthodontics consultation. But in the meantime, we've highlighted some of the differences between Invisalign and traditional metal braces for you below.
Invisalign: How It Works
First, a quick primer on how Invisalign works. As mentioned, Invisalign consists of a series of clear aligners made of BPA-free plastic.
Here is a rundown of the typical Invisalign treatment process:
We use digital X-rays and impressions of your teeth to create a 3D model of your mouth.
The model helps us design your custom Invisalign aligners.
We send specifications for your aligners to a special Invisalign lab.
We make sure your first Invisalign aligner fits well and review your teeth straightening treatment plan with you. The clear aligners gently shift your teeth into place over time. You'll see us for periodic checkups of your progress.
At our Bloomington, IL dentist office, we use an Invisalign Outcome Simulator. Using the simulator, we can preview what your smile will look like after Invisalign!
Bonus: Invisalign Fun Facts
Here are some fun facts about Invisalign:
Four Stanford University students, one of whom wasn't crazy about his retainer, came up with the idea for Invisalign in the late 1990s. Just like some other famous Silicon Valley startups, they started developing Invisalign in a California garage.
Invisalign really took off with the introduction of a $31 million TV advertising campaign in 2000. According to the New York Times, it was "the most aggressive consumer advertising plan the dental profession has ever seen."
Invisalign vs. Braces: A Comparison
Invisalign or traditional metal braces, which one is right for you? Here we've highlighted some of the primary considerations for your orthodontics treatment. Dr. Whittet will be happy to discuss all of them with you in our Bloomington, IL dentist office!
Your Orthodontics Issues
Probably the most important consideration in choosing between Invisalign and traditional metal braces is the orthodontics issues you need to address. Simply put, braces work better than Invisalign for more complex orthodontics treatments.
We'll likely recommend braces over Invisalign to correct issues that involve:
Back teeth
Vertical movement of teeth
Rotation of teeth
Appearance
One of the biggest differences between Invisalign and traditional metal braces is their appearance. Because Invisalign aligners are made of clear, BPA-free plastic, they are practically invisible. In contrast, braces usually are made of metallic gray wires and brackets.
However, today you can also opt for braces that use tooth-colored ceramic brackets and wires. So your smile will look more natural.
Ongoing Orthodontic Treatment
With Invisalign, you can expect to change your clear aligners every two weeks or so. And you'll come to The Foehr Group for a checkup every four to six weeks. With braces, we'll likely want to see you every month or so.
Length of treatment will vary for individual patients with either teeth straightening method. Because they typically involve less complicated orthodontics issues, Invisalign treatment can typically be completed within 12 to 18 months. Treatments with traditional metal braces usually take a bit longer, about two years for most cases.
A caveat: Invisalign treatment may take longer if you don't wear your Invisalign aligners for the recommended 20-22 hours a day. The only time we recommend you remove your aligners is when you eat, drink liquids other than water, or brush and floss your teeth.
Ease of Care
Invisalign aligners are easier to keep clean because you can remove them when you eat or drink sticky liquids. So food won't get stuck in them the way it can in braces.
And you remove Invisalign when brushing and flossing your teeth.
Cost
It is difficult to directly compare costs, as individual treatments with both Invisalign and braces will involve so many different factors. Dr. Whittet should be able to help you create a cost comparison for your orthodontics treatment.
Your Orthodontic Consultation
To talk to Dr. Whittet or one of our other Bloomington, IL dentists about orthodontic treatment, call The Foehr Group at (309) 740-4241.