Posted under:
General
Posted on: January 16, 2018
How Health Resolutions Affect Your Smile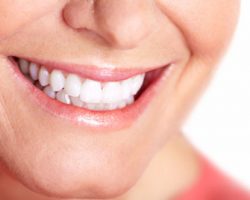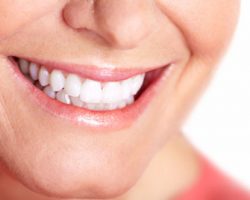 Are you thinking about making some changes in your life in 2018?
If you're like many people, the answer is probably yes. Whether you go all out and excitedly write a new list of resolutions every year, or whether it's just something that weighs on your mind a bit after the holidays, we all want to enjoy a better, healthier year than the one before.
Our team at The Foehr Group loves helping patients achieve their goals for better health with our general dentistry services here in Bloomington, IL!
That's why, today, we're spending the blog on some of the common New Year's resolutions people make to improve their health and how that might affect your smile.
Things like daily nutrition and oral hygiene are strongly linked to what's going on with your teeth and gums, and we'd like to make sure all factors are working in harmony for you this year!
Thinking About Changing Your Diet?
Your dentist can tell a lot about you! When you come in for routine dental cleanings and exams, usually every six months for most people, we can get a general idea of what you're eating and drinking.
If you have cavities or signs of tooth decay, for example, this could mean your diet is high in sugar or that you're consuming a lot of highly acidic foods and drinks.
Why is that?
Because sugar is bacteria's favorite food, and when eats the sugar left behind from your meals, it creates acids that wear your enamel. The same is true for a highly acidic diet, which erodes your enamel and leaves you more vulnerable to tooth decay, teeth stains, and weak, damaged teeth.
Eating a nutrient-dense diet that's low in sugar and harmful acids is a great way to protect your teeth and gums and keep them strong all through the year.
Thinking About Changing Your Lifestyle?
If you're insecure about dark stains on your teeth, it could mean that you have some bad habits to end this year.
That's because many of the reasons for a dull, dingy smile are caused by lifestyle choices. Habits like smoking and other tobacco use, heavy drinking, or consuming favorite beverages and foods that have dark pigments can leave behind traces of discoloration on your teeth's surfaces.
Some causes of stained teeth can be avoided by breaking bad habits, which would also improve your overall health in many cases.
Call The Foehr Group today to schedule a consultation for our teeth whitening treatment options so you can get a jumpstart on a brighter, healthy-looking smile.
Thinking About Starting Healthier Habits?
We all know that it's much harder to break bad habits than it is to start new, healthier ones. That's some good news, right?
As far as your oral health, it's important to dedicate yourself to a daily hygiene regimen to keep your teeth and gums as clean as possible. This means following the American Dental Association's recommendations for daily brushing and flossing. You should be:
Using a soft-bristle toothbrush
Buying toothpaste that contains fluoride
Flossing at least once a day
Brushing your teeth twice each day for two minutes each time
When you clean your mouth of particles and sugary remnants from foods and drinks, you can starve harmful bacteria that love to create plaque and tartar buildup that wreck your smile and your health.
Schedule An Appointment!
Making good decisions when it comes to your dental care is one of the best ways to protect your overall health.
With all the studies in recent years showing the links between gum disease and systemic health problems like depression, diabetes, and heart disease, you're doing yourself a favor by dedicating 2018 to good oral hygiene, a healthy diet, and routine dental check-ups at The Foehr Group!
Our team in Bloomington, IL anxiously awaits your call so we can figure out how to help you have a beautiful, healthy smile and live your best life. Our wide-ranging dental services are sure to keep you smiling for many years to come!
Call us at (309) 740-4241 today to schedule your appointment or book an appointment online. We look forward to seeing you!