Posted under:
General
Posted on: February 1, 2018
Get Tooth Bonding Before Bonding With Your Valentine!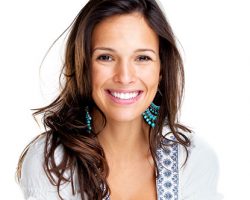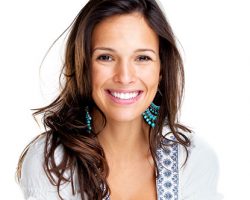 Is your smile ready for your big Valentine's date?
There's still time to make sure you look and feel your best.
With help from our team at The Foehr Group, you can choose from simple but effective cosmetic enhancements in time for your special evening.
Tooth bonding is one of them, and that's what we're focusing on in today's blog.
With one treatment, you can cover flaws on your teeth, enhance your smile, and boost your self-esteem to make your season of love a success.
First, we're giving you some of the reasons you're worth getting the cosmetic treatment you need for the smile you want.
Then we take a closer look at tooth bonding, how it works, and what it can do to improve your smile.
Finally, we're reminding you how to get in touch with our dental team in Bloomington, IL so you can schedule your tooth bonding treatment now before you head out for a night on the town with your special Valentine!
Cosmetic Treatment Benefits You On Date Night!
Nothing can boost your confidence and beautify your smile as easily as tooth bonding!
It's one of those fast, affordable cosmetic treatments that packs a powerful punch with very little effort.
Is it worth it?
Of course! Any cosmetic treatment you can get quickly and affordably for a special event is well worth your time. With a great smile, you can:
Wow your Valentine's date.
Make a great impression on a blind date.
Attract a new romantic interest if you're out on the town with your other single friends.
Carry yourself with a renewed sense of confidence.
Cosmetic dentistry boasts far-reaching benefits that go beyond simple cosmetics. Tooth bonding is no exception!
Tooth Bonding – For Teeth In Need Of TLC!
Dentistry has come a long way since the days of dark, silver fillings. Now, cavities can be treated using a tooth-colored material that blends in nicely with the rest of your teeth.
Tooth bonding uses a similar process where we smooth out the surfaces of slightly damaged teeth with a composite resin.
Over the years, you can have unsightly flaws from injuries, accidents, or normal wear and tear. Tooth bonding is a great way to correct:
Dents & Dings
Dark Discoloration
Tiny Chips & Cracks
An Awkwardly-Shaped Tooth That Draws Attention
Rough Edges
Tiny Gaps
These are the types of flaws tooth bonding can cover up, followed by a smoothing and drying process that seals and strengthens your enhanced smile.
And an enhanced, more attractive smile is the perfect accessory for your big date!
Schedule Tooth Bonding Treatment!
It's the most popular date night of the entire year. Naturally, you want everything to be perfect. And you've just about tied up all the loose ends to make that happen.
But don't forget your smile!
If you have surface imperfections that make you feel insecure, it can distract you from what's really important on a night like this. To feel relaxed, confident, and desirable, you'll need to feel great about the way your smile looks.
Tooth bonding with our team at The Foehr Group is an affordable, easy way to achieve that.
Call our Bloomington, IL dental office today at (309) 740-4241 or fill out our online form to schedule your tooth bonding treatment.