Posted under:
General
Posted on: April 21, 2018
Get A Beautiful, Healthy Smile This Spring With Dentures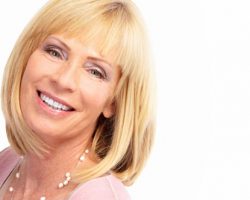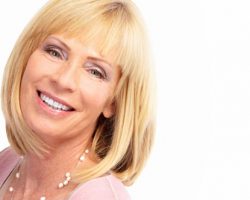 Don't let the possibility of wearing dentures scare you into avoiding the dentist office.
Our team at The Foehr Group in Bloomington, IL wants you to have the high quality of life you deserve, which is why we're devoting today's blog to the ways our modern dentures can give you a healthy, beautiful smile this spring!
Why You Need Modern Dentures
Although you might assume that tooth loss is only something that affects older people, there are actually many reasons you might need replacement teeth, no matter your age.
Here are some of them:
*Tooth Decay & Cavities*
You won't necessarily know when a tooth is being ravaged by decay. The longer you go between cleanings and exams, the larger the cavity caused by the decay can become. At a certain point, you may be faced with no alternative but to have the tooth removed to save your smile.
*Oral Infection*
If any strains of harmful bacteria in your mouth get a chance, it can infiltrate the delicate insides of your teeth where your dental pulp, nerves, and tooth roots live. The result is an infection that can threaten your oral and overall health.
*Periodontal Disease*
Your periodontal health is critical to keeping your teeth strong and stable for a lifetime. That's why it's so important to take good care of your gums.
In fact, periodontal disease is the number one cause of tooth loss among adults! It causes gums to recede away from your teeth, leaving them loose and vulnerable.
*Trauma*
Sometimes, you just can't avoid injuries and accidents that result in tooth loss. It's just a fact of life that we're all faced with, the possibility of losing adult teeth too early because of the risks for emergencies that are all around us.
The Difference Quality Dentures Make
Here are two ways that high-quality, modern dentures can make a big difference in your life when you trust them to the right team of professionals!
*They Look & Feel Great*
Slippery dentures can not only be cause for anxiety, stress, and embarrassment, but they make eating uncomfortable. For some, even painful!
That's because they make chewing certain foods more difficult and can slide around on your gums and cause inflammation and irritation.
Not to mention how unnatural poorly-made dentures can look.
You won't have to worry about either of these problems when you trust your new replacement teeth to our team at The Foehr Group! Our Bloomington, IL dental office is equipped with the latest tools in modern tooth replacement so your dentures look beautiful and natural, as well as give you a snug, secure fit!
*Implants Make Replacement Teeth Stronger*
There are even ways to stabilize your replacement teeth even more thanks to our dental implants!
At The Foehr Group, you can opt for All-On-4® dental implants for maximized bite strength and longevity!
You can smile and eat with confidence thanks to this innovative tooth replacement method in our Bloomington, IL dental office. At your consultation, we'll talk to you about how this process works and whether it's the right choice for you!
Discover Modern Dentures Now!
Change the way you think about dentures by trusting a dental team that invests in the most modern tooth replacement technology available today.
Our highly-trained specialists understand the impact of tooth loss and how it's too often made worse by poorly-made dentures.
That's why we do all we can to provide you with stable, beautiful dentures that will help you enjoy the life you deserve once and for all!
Start smiling now! Call our Bloomington, IL dental office today at (309) 740-4241 or fill out our online form to schedule an appointment.