Posted under:
General
Posted on: April 26, 2023
Enhance Your Smile With Cosmetic Dentistry in Bloomington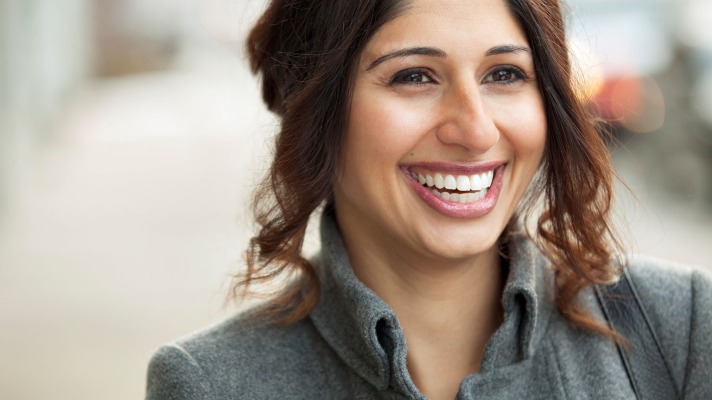 When you're unhappy with how your teeth look, you may experience low self-esteem, sadness, frustration, and anxiety. Discoloration, tooth loss, and orthodontic concerns are some of the cosmetic dental issues that might make smiling difficult. Cosmetic dental treatment could address your concerns and create a beautiful smile that you want to share.
Our experienced and caring dentists at The Foehr Group are ready to help you enhance your smile. We will meet with you to understand your concerns and treatment goals, and we can recommend the treatments that will suit your needs. When you visit our clinic in Bloomington, we will restore your smile's shine and help you feel beautiful.
What Does a Cosmetic Dentist Do?
While your general dentistry care in Bloomington is focused on your health, a cosmetic dental specialist focuses on making your smile look as good as possible. You see your general dentist for cleanings, exams, and treatments that help alleviate pain and restore function to your teeth. Your cosmetic dentistry team provides teeth whitening, orthodontic treatments and other procedures that enhance the beauty of your smile.
You can see your cosmetic dentistry staff member in Bloomington for many types of issues that affect how your teeth look. For example, your cosmetic dentist can help you with addressing tooth discoloration, changing your bite, reshaping your teeth, and improving the shape of your gum line. Although they give you a new look, these procedures are not essential for good dental health.
In recent years, there have been significant technological advancements in cosmetic dentistry services. When you have cosmetic dental treatment, your dental team uses the latest techniques to maintain as much of your existing tooth structure as possible. Many patients are delighted with the natural look of their results. If you keep the treated areas healthy, your results should last for many years.
Could Dental Implants Make a Difference in My Life?
If you're missing some teeth, you may find it hard to talk, chew, or eat. Dental implants are a treatment option that could help you restore your smile. Your cosmetic dentist might recommend implants if you have good dental health. The rest of your teeth should be free of decay and disease. While dental implants can't be used to replace large numbers of teeth, they are beneficial for replacing a few teeth. Your implants will look like your real teeth.
Dental implants are completed in several stages, and you'll need anesthesia for each stage. In the first stage, your cosmetic dentist will put screws in your jaw. After your mouth heals, you'll have a second operation so that prosthetic teeth can be attached to the screws. Although dental implants are expensive, you won't need to replace them if they stay clean.
The dental care professionals at our practice have been providing dental implants to satisfied patients for many years. They will make sure that you are informed and comfortable throughout your treatment at The Foehr Group. They will build a treatment plan that is suitable for your goals and dental health.
Would I Benefit From Having Dentures?
Your dental care provider can help you understand if dentures could be right for your needs. First, he or she will perform an exam. If you have extensive tooth loss, poor gum health, damaged bone, or significant decay, your dentist may suggest using dentures. While dental implants can't address gum or bone damage, dentures will replace damaged gum tissue and bone. Many patients are very happy with the way that their dentures look and feel. Unlike the bulky options of the past, modern dentures are streamlined and comfortable, and they look just like real teeth.
Using the information from your dental health exam, your cosmetic dental team will help you understand whether you should choose full (complete) or partial dentures. Both of these denture types are comfortable and user-friendly.
Your dental team could recommend partial dentures if you have lost a few teeth. For more extensive tooth loss, you might need to use full (complete) dentures. This denture design replaces all of the upper or lower teeth.
After you choose partial or full dentures, you'll decide whether you'd like to use fixed or removable dentures. Your dentist will attach fixed dentures to your oral tissues so that they are permanently anchored in place. You may want to select fixed dentures if a secure fit is a priority for you. If you'd like to have the option to remove your dentures, you might want to try removable dentures. You can take them out whenever you need to.
Is Invisalign® Right for My Orthodontic Issues?
As an alternative to conventional braces, Invisalign® is designed to address lots of orthodontic concerns, including crowding, bite and spacing issues. Your cosmetic dental specialist in Bloomington can help you understand if Invisalign could work for you.
Invisalign aligners are made of clear plastic, and they shift your teeth into the correct position over a period of time. As your teeth move, your dentist will monitor your progress, and you'll receive new aligners to keep your teeth moving into their proper places. Your aligners can help with treating crossbites, crowding and similar issues.
You can remove your aligners when you need to eat, drink, and take care of your mouth. You'll keep going with your normal lifestyle, and you won't need to adopt a special diet. Many patients love the convenience of wearing Invisalign aligners. While standard braces can cause white spots and other side effects, Invisalign doesn't carry these risks.
Could Veneers Help Me Feel More Comfortable With My Smile?
If you're unhappy with tooth discoloration, chipped teeth, or minor imperfections, it may be possible to address these concerns with veneers. Your dentist can help you understand how veneers could suit you. Veneers are natural-looking covers that are made of porcelain. Since they're just coverings for your existing teeth, you must have healthy teeth and gum tissues to be treated with veneers.
Veneers are attached to your teeth in a straightforward procedure. Depending on the type of veneers you have, you may not require local anesthesia for the procedure. Your veneers blend in with your existing teeth, and you'll receive instructions on how you can keep your veneers clean. With proper care, your veneers could last for decades.
Is Teeth Whitening Safe for Me?
For many patients, teeth whitening is one of the most affordable cosmetic dentistry treatments. If you'd like to whiten your teeth, make sure to see your cosmetic dentist for in-office whitening treatments. Over-the-counter treatments can damage your teeth, but your dentist will control the product type and strength throughout your whitening appointment. This makes the treatment safe and effective for your dental health and treatment goals. To find out more about how teeth whitening could address your cosmetic concerns, chat with the treatment providers at The Foehr Group in Bloomington.
Your cosmetic dental clinic in Bloomington might provide home kits that will maintain your whitening results between in-office sessions. The products in your kit will be professional-strength versions that are customized for your goals. They'll give you results that are superior to what you'd get from a store-bought kit. For optimal results, make sure to have periodic whitening appointments at your cosmetic dentistry center.
What Should I Understand About My Treatment Costs?
If you have dental insurance, it's important to understand that your insurance might not cover cosmetic treatment. This is because many cosmetic treatments are classified as elective. In some cases, your insurance might pay for part of your care. For example, you could be reimbursed if you need to have your tooth replaced due to an injury. If your cosmetic treatment isn't paid for by insurance, you'll need to cover the entire cost of your care.
We will give you an estimated price for your treatment when you attend your first appointment with us. To estimate your costs, we'll consider your oral health, treatment goals, recommended treatments and how many treatment visits you'll need. In general, since treatment plans are individualized, the costs vary from person to person.
Where Will I Find a Cosmetic Dentistry Practice in Bloomington?
If you're looking for high-quality care, talk with our talented practitioners at The Foehr Group to see how we can help. We are committed to treating you like family. Schedule a consultation with us to discover how we can transform your smile!