Posted under:
General
Posted on: March 21, 2018
You Don't Have To Wait To Love Life Again With Same-Day Smile! [BLOG]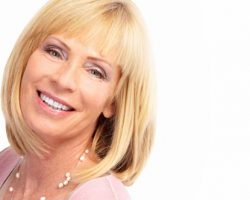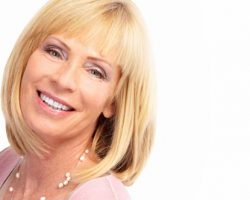 No other feature can show people who you really are quite like your smile.
Sure, our eyes are the doorway to the soul, but without a genuine, unabashed smile to go with it, it's hard to reflect yourself fully.
It's no mystery, then, why tooth loss can be so impactful for patients who've suffered the effects of poor oral health.
That's why we're so excited to tell you about how, in just one day at The Foehr Group, you can start loving your smile again!
The Wait For A Healthy Smile Is Over!
With advanced dental technology at The Foehr Group, we've managed to give you a faster, more efficient, and more relaxing tooth replacement experience.
Considering how long you've probably already gone feeling down, depressed, or insecure about your missing teeth, we think you've been through enough.
Our same-day solution can happen in one visit to our Bloomington, IL dental office so you can smile about life much sooner!
You've Waited Long Enough To Love Your Life Again!
With same-day smile, we've been able to give countless patients a faster solution to their tooth loss problems and watch them light up as a result right before our eyes!
Here are three examples of what we're talking about!
*Love Your Smile Again*
How long has it been since you looked in the mirror or at a picture of yourself and felt proud of your smile?
You can love what you see from the moment you leave our Bloomington, IL dental office thanks to same-day smile!
Our team of extensively-trained dental professionals are experienced craftsman who can make sure your replacement teeth look as beautiful and lifelike as your own teeth did. Many patients have to wait a long time while their permanent replacements are crafted, often without any sort of temporary option during that time.
That's not the case at The Foehr Group! Here, you're able to start loving your smile again in one visit!
*Eat Delicious Food Again*
If you've lost a tooth, it's going to have at least some impact on your diet. Until you replace the tooth, you might be more comfortable chewing on the opposite side of your mouth. You may even avoid certain foods in the meantime because your function is hindered by the empty space in your mouth.
Several missing teeth poses greater challenges, more discomfort and pain, and thus, demands more significant changes to your diet and lifestyle.
What you gain with same-day smile is the ability to chew all the delicious, healthy foods you've been probably forced yourself to stay away from for a long time. Your temporary replacement teeth will be strong enough for you eat comfortably.
This also means you can begin to rebuild yourself nutritionally much sooner.
*Feel Confident Again*
It doesn't matter what led to your dental problems, no one should have to pay the emotional price of tooth loss and its consequences to your sense of value, self-worth, and confidence.
Yes, there's a critical benefit of having a full set of strong teeth, real or replacement, in terms of your nutrition and health.
But just as valuable is your emotional wellness. When all the empty spaces left behind from tooth loss weigh on your mind everywhere you go, it has just as much an impact on your wellbeing.
Same-day smile results in an immediate shift of your confidence. While you wait for your permanent replacement teeth, you can walk out of our Bloomington, IL dental office feeling instantly better about yourself. Consider it a practice round for life-changing boost of self-esteem a great, healthier new smile will give you!
Make An Appointment
We're motivated every single day by helping patients live the life they want and deserve thanks to a healthier mouth and more beautiful smile.
It's why The Foehr Group has invested, and continue to invest, in the extra training and acquired technology it takes to give you that in our Bloomington, IL dental office.
We know you've waited long enough to eat the food you love and to feel blessed about the look and health of your smile.
It's why we'd love the opportunity to talk to you more about our Same-Day Smile option! Call us at (309) 740-4241 today to schedule your appointment or book an appointment online.