Posted under:
General
Posted on: November 6, 2017
Don't Lose Your Thanksgiving To Tooth Loss!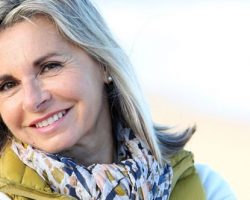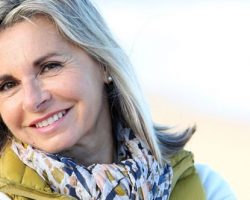 With Thanksgiving coming up soon, our team at the Foehr Group wants to make sure your teeth are strong and healthy!
But we know that if you're missing teeth, it threatens your ability to fully embrace the upcoming festivities.
You deserve to enjoy the holiday experience just like everyone else! That's why we're sharing some hope with you in today's blog. We're talking about how tooth loss can steal your Thanksgiving and how you can avoid that with All-On-4 implants in our Bloomington, IL dental office!
Tooth Loss Can Steal Your Thanksgiving
Here are some examples of how tooth loss can steal your Thanksgiving joy:
Tooth Loss Steals Your Bite
One of the reasons holidays can be miserable for people with missing teeth is the way that problem restricts your food choices. An incomplete smile makes chewing difficult and uncomfortable, so you stick to the softer, safer foods, which is no fun at all on Thanksgiving!
Tooth Loss Steals Your Health
Settling for large, empty spaces in your mouth is essentially an invitation for harmful bacteria to set up residence in your gums and wreak havoc. It puts you at a much higher risk for gum disease infection, which can spread throughout your body and cause serious health problems.
Tooth Loss Steals Your Confidence
Missing teeth inevitably steals your confidence. Not only do you worry about eating certain foods your teeth can't handle, but you're constantly anxious about smiling.
When you let your guard down and flash a toothless smile, immediately you close your mouth because you're afraid people will stare. You're worried about being judged by others. You're worried about looking unattractive.
Tooth Loss Steals Your Smile
As if tooth loss wasn't devastating enough to your self-esteem and overall way of life, it can have longer term consequences. The fact is, without replacement, tooth loss can lead to more tooth loss.
That's because of bone deterioration in your jaw. Without engaging the jawbone, you risk loss of bone mass, which leads to instability in your overall facial structure and surrounding healthy teeth.
So missing several teeth is sort of a precursor to even more tooth loss down the road if you choose not to do anything about it. In the end, it doesn't just rob you of great oral health, but it robs you of a full, confident smile.
All-On-4 Implants Can Save Your Thanksgiving!
Traditional dentures can be an effective tooth replacement for many patients. It's why we continue to offer them as an option. Our dentists can expertly craft your custom dentures for a comfortable, secure fit if that's the route that suits you best.
But if you're looking for more stable replacement teeth, All-On-4 implants can be a game changer! Basically, this option involves the use of advanced 3D technology to design a strategic placement of four dental implants that will anchor your replacement teeth.
This method allows you to do a number of things you can't always do with removable dentures:
-Brush and floss normally for easy oral care.
Taste your food fully without an upper plate covering your palate.
Preserve your jawbone health.
Look younger!
Eat the foods you love thanks to a stronger bite.
Does what we've listed here sound a lot like the life you used to have before it was affected by tooth loss? That's the advantage of All-On-4 implants. It gives you the kind of stability and lasting solution that removable dentures can't always guarantee you.
Replace Missing Teeth At The Foehr Group!
Tooth loss has taken enough from you. You've tried to tell yourself up to this point that it could be worse. You count your blessings and feel that in the grand scheme of things, missing teeth hasn't affected you all that much.
We hope that today's blog has validated your feelings about the quality of life you used to have and how you long to resume that life. At the Foehr Group, we know you deserve more than what tooth loss has dealt you.
With the advanced technology and skilled professionals in our Bloomington, IL dental office, you can have a secure set of replacement teeth that will allow you to enjoy eating and smiling again. Our team is excited about helping you explore your options and finding the right one for you.
You don't have to let tooth loss steal your Thanksgiving experience. Call us at (309) 740-4241 today to schedule your appointment or book an appointment online.