Posted under:
General
Posted on: September 6, 2023
Defeat Tobacco and Reclaim Your Healthy Smile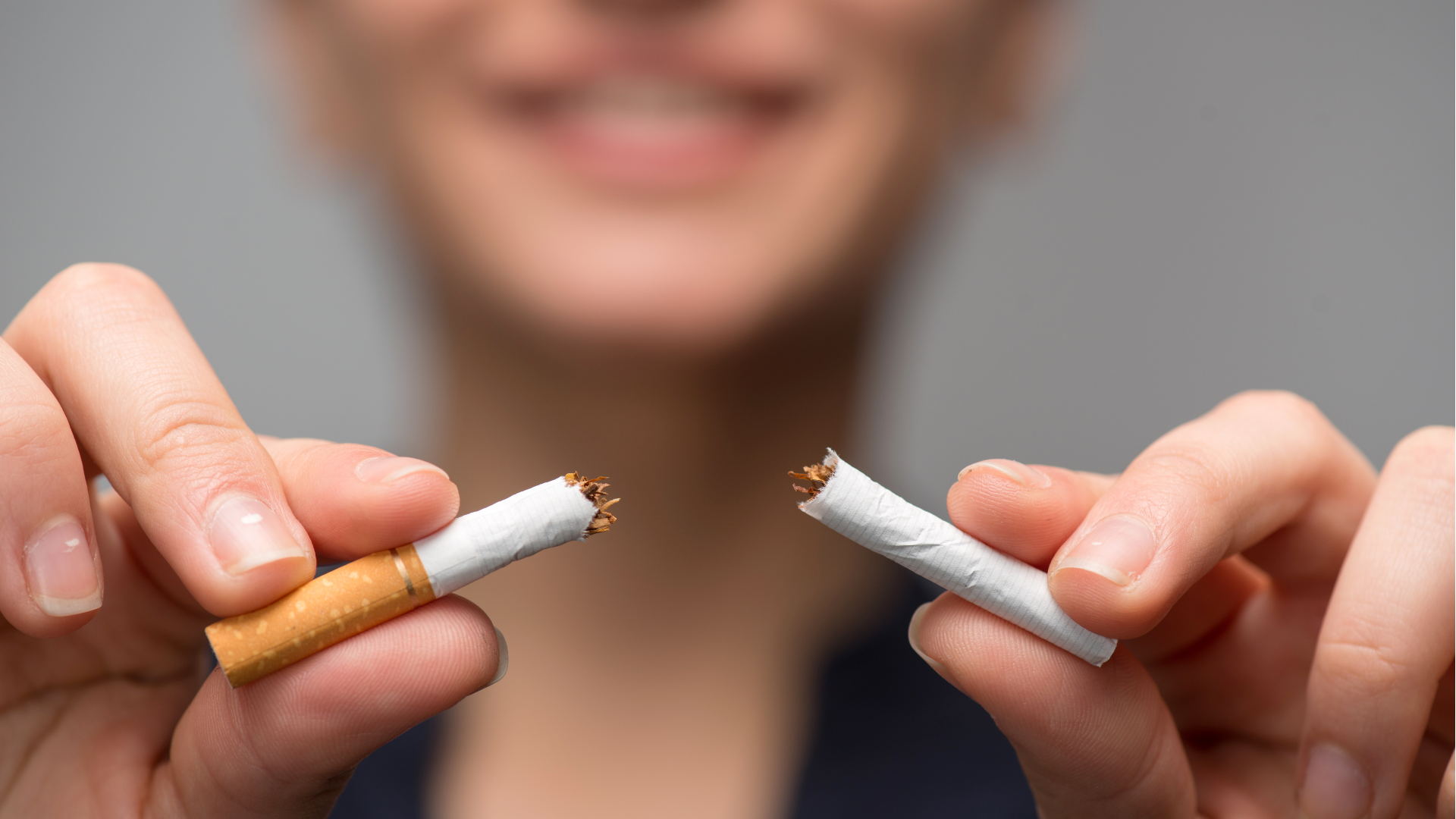 No doubt you are well aware of the harm that tobacco can cause to your health. From aesthetic issues like wrinkles and yellowing fingernails to dangerous health conditions like emphysema, heart disease, and lung cancer, using tobacco comes with many risks.
Unfortunately, the same is true for oral health. Tobacco causes harm to both the appearance and health of your smile, leading to issues ranging from dark, discolored teeth to deadly oral cancer.
However, it's never too late to quit. No matter how long you've been using tobacco, you can still lower your risk by stopping, and we're here to help and support you when you make that decision.
From cosmetic and restorative dental treatments to turn back the clock on your smile and repair and damage caused by smoking or chewing tobacco to providing motivation and encouragement to help you avoid temptation, your Bloomington dentists at The Foehr Group have your back.
The Sobering Truth About Tobacco Use
There is no safe way to consume tobacco. Whether you are smoking it or chewing it, health problems are practically a given. Even vaping still contains nicotine, which can impact your oral health by impeding your ability to heal.
What can you expect when you use tobacco? The list runs from the inconvenient to potentially lethal:
Yellow or brown discoloration of the teeth, which can be difficult to remove
Reduced sense of smell and taste
Gum disease, which leads to chronic bad breath, gum recession, root exposure, loose teeth, and lost teeth
Discoloration of your mouth tissues, known as smoker's keratosis
Difficulty healing after dental procedures
Tooth decay
Oral cancer, which can affect the lips, inner cheeks, gums, or other tissues
Do you feel inspired to quit yet? If you need more inspiration, consider these statistics:
People who use smoke tobacco have six times higher risk of developing oral cancer than nonsmokers.
People who chew tobacco have a fifty times higher risk for developing oral cancers than people who don't use tobacco.
Approximately 55,000 people will be diagnosed this year with oral cancer.
Nearly 90 percent of those diagnosed will be tobacco users.
When you quit tobacco, your risk goes down over time. In approximately ten years' time, you'll be able to cut your risk in half.
Tobacco Use and Oral Health: Fast Facts
Whether you smoke it or chew it, tobacco use releases several dangerous chemicals into the tissues of your mouth. Here are just a few and the effects they have:
Nicotine—Contributes to gum disease and delayed wound healing by reducing blood flow in the tissues
Tar—Coats your teeth and gum tissues, leading to stains
Carbon monoxide—Reduces oxygen in the blood, exacerbating gum disease.
Formaldehyde—Associated with increased cancer risk
Benzene—Linked to oral cancer
Cadmium—Damaged oral tissues and increases risk of gum disease and tooth loss
Remember, this is just a sampling of the many harmful chemicals contained in tobacco.
Our Commitment to Your Well-being
Our patients' health is our highest priority, and we are committed to supporting your efforts to quit tobacco. If you are seeing a primary care provider for help quitting, congratulations! We're happy to collaborate with them to create a comprehensive treatment plan to help you get—and stay—tobacco free.
We can help provide extra motivation with treatments that can repair the damage caused by tobacco. Regular cleanings will help reduce the stains, and professional teeth whitening can give you the fresh start you deserve. We provide treatment for gum disease to eliminate the infection and keep the condition under control. If you are already experiencing issues like gum recession or tooth loss, we can discuss surgical procedures to restore gum tissue or tooth replacement solutions like bridges, dental implants, or dentures.
Quitting is easier said than done, but we are confident that with help and support from the dental team at The Foehr Group, you can do it. We're excited to have you join the millions of people who have successfully kicked the habit.
You deserve a fresh start. All you have to do is schedule at appointment at The Foehr Group. We'll help you get started.
Are you ready to reclaim your oral health? Call our Bloomington dental office today.