Posted under:
General
Posted on: September 11, 2017
Common Dental Emergencies And How To Handle Them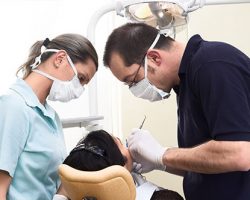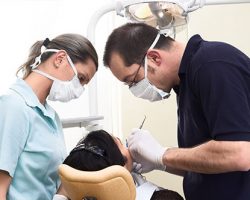 We all know that accidents happen and that emergencies can strike when we least expect it. You're enjoying your child's soccer game on a Saturday afternoon and suddenly, they come down wrong from a kick and break an ankle.
While this isn't something you expected, you're able to stay pretty calm because you know what to do. You can either call 911 depending on the nature of the injury, or perhaps you can drive your child to the nearest emergency room yourself.
Whatever the case may be, it's not something you really spend time worrying about because you know the basic steps of how to handle it if it ever happened. But with emergencies that require dental care, specifically, there isn't always a clear path toward the kind of help you need.
Because of that, our team at The Foehr Group wants to make sure you know who you can rely on if you're ever faced with a dental emergency. We have the advanced technology and the skilled professionals who can help you at the earliest opportunity, give you the high-quality care you need in a hurry, and get you out of pain.
In the meantime, we hope you'll take a minute to check out our suggestions for how to handle a dental emergency, should it ever happen to you or someone in your family.
First Steps In Any Dental Emergency
Emergencies aren't planned. That's why they're called emergencies. But having some kind of plan in place in case it ever happens to you will save you precious time and energy and also help to keep you calm in any situation.
Here are a few initial steps you can take when you have a dental emergency:
Stop Any Bleeding First
If the injury you're dealing with involves bleeding, the first thing you should do is get the bleeding under control. Apply direct pressure to the wound with a sterile gauze pad or a clean towel. This will allow you take the next step, which is contacting our Bloomington, IL dental office.
Call Our Dental Office For Further Assistance
Because you can't find dental professionals at your standard local hospital emergency room, it can be really inconvenient and chaotic to have to do a frantic search through the yellow pages or online trying to find emergency dental care.
To save precious time and to help keep you calm, you can save our office phone number in your phone so it's right there at your fingertips when you need it most. No searching, no hassle! You can reach The Foehr Group at (309) 740-4241, and someone from our staff will help you about what to do next.
Rely On Your Own Dental Emergency Kit
You can find one of these online already prepared, but it might save you a few extra dollars to create your own dental emergency kit and store it in a place where you can easily find it. Get a small box or container with a lid and include some of these helpful items inside:
Rubber or plastic gloves
Non-aspirin pain reliever
Washcloth, small towel, or sterile gauze
Couple of plastic baggies or small container with a lid
Examples Of Dental Emergencies
To help you know what to do in specific situations, here are a few examples of the most common dental emergencies:
When A Tooth Is Knocked Out
First, stop any bleeding by applying direct pressure to the injury with a clean cloth or gauze pad.
Find the knocked out tooth and gently rinse it with water to clean off debris.
Try to keep it moist by putting it back in its socket, inside of your cheek, or in a sealed container of milk.
Give our dental office a call for further assistance.
When A Tooth Becomes Loose
Do all you can to avoid putting pressure on the loose tooth. We always try to save your teeth from extraction if at all possible, so it's best to keep it from falling out in the first place. If you call us as soon as possible, it could mean the difference between saving your tooth or losing it.
When A Tooth Is Chipped, Cracked, Or Broken
You can rely on an OTC pain reliever from your emergency kit and a cold compress to reduce any swelling. Then give us a call right away for further assistance, and we'll do all we can to get you the dental care you need and out of pain as quickly as possible.
Remember to keep our contact information stored in your phone in case of a dental emergency! Call us at (309) 740-4241 today to schedule your appointment or book an appointment online.