Posted under:
General
Posted on: March 6, 2018
How CBCT Means Better Dental Care For You!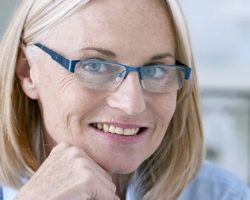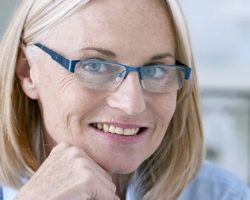 Every year around this time, many people like to take a few days to do some deep cleaning around the house.
You might go through the pantry and spice cabinet to discard all the expired items that have been taking up space.
What's the benefit of this kind of spring cleaning?
Not only do you give yourself and your family a fresh, clean living space, but you're also able to take a better inventory of what you have so that moving forward, you're not wasting time or money searching for, or buying, ingredients you already had but couldn't see through the jungle of clutter.
In much the same way, our team at The Foehr Group uses advanced technology in our Bloomington, IL dental office so we can see more clearly what your needs are to make your mouth healthier.
You wouldn't use outdated ingredients from your spice cabinet for tonight's dinner because it's not good for you.
Why should you have to rely on outdated equipment when it comes to your health?
When you trust our team, you get better, more efficient dental care because we use the latest tools in dentistry.
Today, we're taking a closer look at one of those tools, our CBCT machine. It stands for Cone Beam Computed Tomography, which using advanced 3D imaging to give our patients the advantage with more accurate diagnosis and a more precise treatment plan.
*CBCT & Dental Implants*
When you've lost one or more of your teeth, you face an important health decision.
Do you replace missing teeth? If you're concerned about losing more teeth in the future, the answer to that question is simple.
Yes.
Then you have to decide on the method. At The Foehr Group, we can use a dental bridge to replace a single tooth, but many patients come to us with a larger problem.
Many need to replace several teeth but worry about removable dentures and all the restrictions dentures bring with them.
And for some, they've already been told from another professional that dental implants aren't a viable option because of low bone density or loss of gum tissue.
Dental implants need enough healthy jawbone and gum tissue to support them, but with a CBCT machine, we're able to get a clearer picture of the inside of your mouth to determine which replacement option is best.
What that means is we can find the best locations in your mouth to place a dental implant, even if it's just a few of them, to stabilize dentures. Rather than getting dentures that you have to take out and clean everyday, or that may shift around while you eat or speak, you can have dentures anchored by implants so you can live the life you want!
That's one of the reasons technology is so important to our team at The Foehr Group!
It makes it possible for us to give patients strong, stable replacement teeth because we can see more clearly where to put implants to optimize your chances for successful placement.
*CBCT Gets A Closer Look At Your Dental Problem*
Up until recently, dentists have had to rely on two-dimensional images from standard dental X-rays to get a better look inside your mouth. While they've certainly done their share to get dental treatment to the present-day, we see now the limitations with this outdated imaging method.
In other words, an X-ray can only show us so much. We can't see too far beyond the surface of an image and the problem it reveals.
Not only is the imaging process itself uncomfortable for patients, especially those with a sensitive gag reflex, but it's rather time-consuming.
CBCT 3D scans get us closer than ever to the inside of your teeth from virtually every angle so we can see more clearly what's causing your dental problem. This means earlier detection and treatment for those threats to your oral health that may otherwise go unnoticed with 2D imaging.
*What This Means For Your Dental Care*
Our CBCT machine at The Foehr Group allows us to precisely plan procedures so you can have a better, more comfortable experience.
In a standard dentist office, you may have the option of dental implants available to you, but the process from start to finish is shaped by limited technology. Without a machine like the CBCT, all the imaging, measuring, and placement preparation is inevitably more time-consuming, for you and for the staff.
Because of the CBCT we house, all steps of the implant process are carefully planned to the tiniest detail.
It means you spend less time in the dental chair, experience more efficient treatment, and heal faster. Not only that, but you have the added benefit of a lasting solution for your smile.
Schedule An Appointment
When it comes to your dental health and your smile, technology matters. You deserve a dentist who invests in the latest that dentistry has to offer.

Why?

Because you deserve strong, healthy teeth and comfortable, quality care.

We house the most advanced technology so solutions to your dental problems will suit your needs and goals.

At The Foehr Group, that's our commitment to you.

Call us at (309) 740-4241 today to schedule your appointment or book an appointment online.