Posted under:
General
Posted on: September 14, 2021
Cavity Prevention Advice for Everyone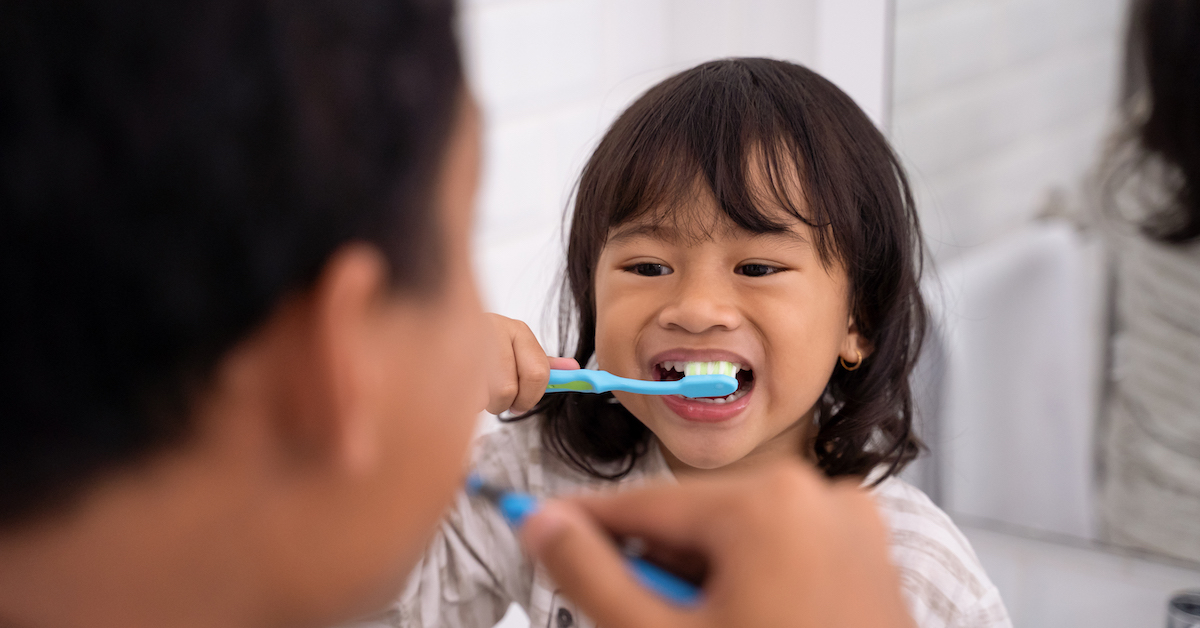 If you are worried about cavities and their effect on your teeth or those of your family members, you are not alone. The World Health Organization estimates that about 2.3 billion people worldwide suffer from cavities affecting their permanent teeth. Children are also vulnerable to these dental issues. An estimated 530 million children have cavities in their primary teeth.
Cavities are a serious problem. They can, however, be prevented with good dental hygiene and a little help from your dentist in Bloomington. Here are some of the most effective methods for fighting cavities and addressing these issues if they do happen to you or to one of your family members.
Understanding the Basics of Dental Hygiene
To fight tooth decay and cavities in the best way, it is first necessary to understand the underlying causes for cavities. While some cavities are the result of injuries or other medical issues, most of these dental problems start with a substance known as plaque. This material forms when the bacteria inside your mouth break down sugary or starchy foods. The resulting acidic film sticks to your teeth and gums. Plaque can gradually break down the structural integrity of tooth enamel, leaving small holes that are known as cavities.
You can see that removing plaque is essential in your fight against cavities. Plaque removal can be accomplished in several ways:
Brushing your teeth properly can provide you with a first line of defense against plaque and the cavities it can cause. Dentists recommend brushing thoroughly after every meal and sugary snack or drink. This will reduce the food particles inside your mouth that bacteria feed on to produce plaque. Brush for at least two minutes per session. If you cannot easily brush your teeth, rinsing thoroughly with water will remove at least some of the food particles and sugary remnants of snacks and drinks until you can brush later.
Flossing is another method that can be combined with brushing to remove nearly all of the plaque and food debris from your mouth and teeth. Flossing every day is necessary to clear out plaque that may be growing between teeth. Be gentle when flossing to avoid causing bleeding and possible infection of your gums.
Fluoride and antiseptic mouthwashes can also reduce the effects of plaque. Fluoride mouthwashes work by strengthening tooth enamel to reduce the ability of plaque to break it down. Antiseptic mouthwashes work differently. They kill some of the bacteria that normally live in your mouth, which reduces the concentration of bacteria that are producing plaque. Each of these methods offers some level of protection against cavities for you and your family.
Professional dental cleanings are a great method for eliminating plaque and food particles from between your teeth. If left in place, plaque can harden into calculus or tartar. Teeth cleanings in your dentist's office are designed to remove both plaque and tartar. This ensures that your teeth are clean and that your breath is fresher after this procedure is performed.
The most important part of your dental health regimen is consistency. Maintaining good dental habits even when it is not convenient is essential. Missing even one day of flossing and brushing could allow plaque to break through tooth enamel to cause an unsightly and potentially painful cavity for you or other members of your family.
Dental Treatments That Fight Cavities
Your dentist in Bloomington can also provide you with added help in preventing cavities. Some of the most popular treatment options available from your local dentist may include the following:
Sealants for your teeth cover the entire surface and any gaps or cracks between with a durable and flexible material that keeps out plaque and food debris. This will help your teeth stay healthier and more attractive for as long as 10 years after the treatment is applied. Dental sealants are available for children and adults.
Fluoride applications are usually associated with children's dental care. Adults, however, can also benefit from the added durability of tooth enamel that has been treated with this compound. Fluoride in your tap water can also be a good source of added protection for your teeth against cavities and tooth decay.
Regular dental appointments are essential to check for any signs of tooth decay or cavities. Your dentist may also have recommendations about mouthwashes, toothpastes and other dental treatments that could provide added help in your fight against cavities.
Common Treatment Options for Cavities and Tooth Decay
Dental fillings are among the most commonly used methods for treating cavities. While very small cavities may be resolved with a targeted application of dental sealant, larger cavities generally require the application of a dental filling made of precious metals, white or ivory-colored composites or amalgam. Before the filling can be placed, your dentist will remove the decayed or deteriorated portion of the tooth, including any interior tissues that have become infected. This will ensure that the problem is resolved when your filling is placed.
If the damage to your tooth is extensive enough, your dentist may recommend a root canal. This is a complex dental procedure that is often performed by an oral surgeon. If a root canal is required, you may need to plan for a ride to and from the dentist's office if you are going under general anesthesia. Root canals, as their name indicates, are designed to remove the interior tissues and nerves from the roots of the affected tooth.
Dental crowns are recommended for teeth that have been severely damaged by decay or injury. Your dentist will let you know about your options for crowns after a root canal procedure or the application of a large filling.
Consulting with a qualified dentist in Bloomington can provide you with the tools you need to take on tooth decay and cavities successfully. These days, dentists have new technologies available to help in the detection of cavities when they are still small and easy to fix. And, while that might be useful as a patient, the absolute best way to prevent cavities and issues with your teeth is through the preventative measures outlined above.