Posted under:
General
Posted on: March 16, 2018
How We Can Guide You Toward A New, Healthier Smile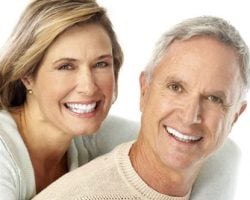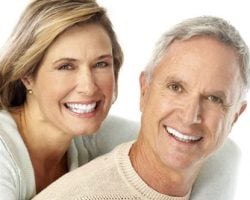 Our team at The Foehr Group is always looking toward the future so our patients get the latest, most advanced dental care available.
We're dedicated to your oral health and we want you to feel great about what you see in the mirror.
That's why today's blog announces a new method of tooth replacement in our Bloomington, IL dental office that will give you a confidence, healthy new smile in one visit!
How YOU Benefit From GuidedSMILE
We're so excited to share this new innovation with you! Our latest investment at The Foehr Group is our GuidedSMILE system for a faster, more precise implant process.
Here are some of the ways you benefit:
*You Get Replacement Teeth Right Away*
You don't have to wait for your replacement teeth. Instead, you can replace a full-arch of restorations immediately after implant surgery. No more waiting and waiting through a long healing process.
One of the reasons for the incredible efficiency is the precision this system offers. We know going into your procedure exactly where the implant will work for you. That means faster, better placement and healing.
The guides we use allow us to put all the pieces of the process into one procedure so if you arrive with no teeth, you leave with a complete arch that same day.
*You Save Time & Money*
Because your implants and restorations can be placed in one appointment, you're saving time and money thanks to the GuidedSMILE system.
Under standard dental implant protocol, you'd have to go through a longer, slower process, especially if you needed extensive preparatory procedures to support your implants.
Waiting too long to replace missing teeth, for example, leads to loss of bone mass in your jaw. You can't support an implant with minimal bone density in many cases, so a bone graft would be necessary first.
It's easy to see how all the time and costs add up if you require multiple dental appointments and treatments.
*You Can Start Smiling & Eating Confidently*
Results are hard to wait for if you've lost several or all of your teeth.
It's especially true when you've spent any amount of time wearing loose, uncomfortable dentures.
After all, haven't you already suffered enough without having to spend the next several months waiting to feel great about your smile or chew your food without anxiety or discomfort?
We think so, which is why we're glad to be able to offer the GuidedSMILE method.
It gives you instant results so that your quality of life can start improving immediately. And it can happen in one convenient appointment thanks to this innovation.
Schedule A Consultation!
Your health and happiness shouldn't be etched in stone by fate. Just because you've suffered from tooth loss doesn't mean the rest of your life should be spent with in pain, discomfort, shame, or emotional anguish.

Not if our team at The Foehr Group has anything to say about it!

Our top priority is making sure you have the best that modern dentistry has to offer, which is why we continue to invest in the latest technology and most advanced treatment in our Bloomington, IL dental office.

Let us help you understand all your options before you decide which tooth replacement option is best. We can show you better, more lasting options that will guide you toward a new, healthier smile you'll love!

Call us at (309) 740-4241 today to schedule your appointment or book an appointment online.