Posted under:
General
Posted on: December 30, 2020
Brush Up on the Benefits of Brushing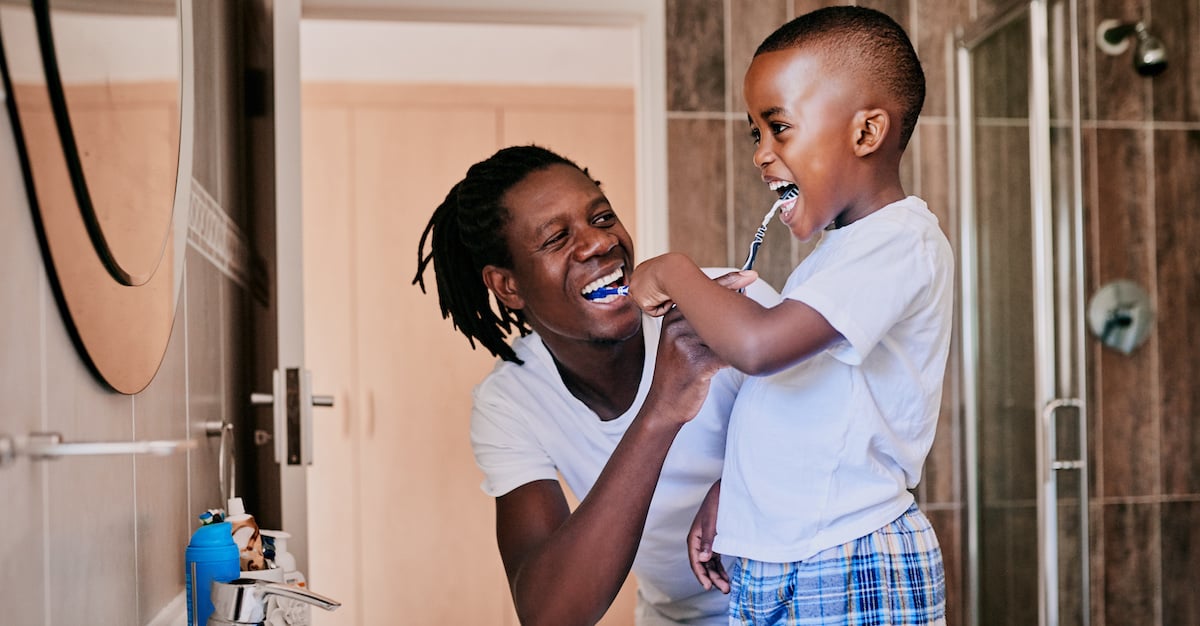 You've been brushing your teeth for most of your life, so you probably think that you're doing it correctly. However, everyday habits like brushing and flossing are the very ones that are likely to be done incorrectly due to the fact that they are part of our everyday routines and we don't often think twice about them. That's why it's important to take some time every now and then to brush up on proper technique. After all, you can greatly improve your oral health by taking just a few minutes every day to properly brush and floss your teeth. Youll find that proper brushing and flossing can set you up for a lifetime of healthy gums and improved overall health.
Why You Should Brush Your Teeth
Brushing your teeth keeps your breath smelling fresh and prevents stains on your teeth. More importantly than that, it also prevents tooth decay and serious gum disease. Unfortunately, the advanced stage of gum disease is linked to heart disease, stroke, diabetes, pneumonia and tooth loss in adults. Being able to see an affordable dentist can help you in receiving treatment for tooth and gum problems before they turn into a serious issue. In addition to this, following a consistent oral health care routine can also help to prevent gum disease and periodontitis.
The Consequences of Plaque
Tooth decay and gum disease are both caused by plaque. Plaque is a sticky substance that forms on the teeth. When plaque is combined with the starches and sugars that are present in the food and beverages you eat and drink, it creates an acid that attacks the enamel of the teeth. In addition to attacking the teeth, it also irritates the gums. The earliest stage of gum disease is known as gingivitis. The symptoms of this condition include swollen, red, tender and bleeding gums. If gingivitis is treated in a timely manner it can be reversed. Failing to treat this condition can lead to your gums separating from the teeth. This creates pockets that contain pus and bacteria. Eventually, this disease will form into an advanced stage of gum disease known as periodontitis. This disease can lead to the bone structure in mouth being destroyed, leading to tooth loss.
Proper Brushing Techniques for Healthy Teeth
Your dentist has probably told you all about how poor brushing habits leads to both tooth decay and gum disease. To avoid problems of this nature, you need to brush your teeth with the correct technique every day. The American Dental Association (ADA) suggests that you utilize the following brushing and flossing techniques to establish and maintain excellent oral health:
Brush frequently. You should brush your teeth twice a day for at least two minutes. For the best results, you should brush after every meal. This reduces bacteria and the formation of acid.
Be sure to brush all of your teeth. This includes teeth that are located in hard-to-reach places. If you experience sensitivity or pain when you try to brush in a certain area, schedule an appointment with an experienced dentist in Bloomington.
Select a soft-bristled toothbrush that fits your mouth. Your bristles should be firm enough to get rid of plaque and soft enough to keep the toothbrush from damages your teeth and gums. You may want to look into an electric or battery-operated toothbrush, as these reduce plaque better than a manual toothbrush.
Choose the right toothpaste. Look for the ADA's seal of approval on whatever toothpaste you choose to use.
Make sure you're brushing with the right technique. One of the best techniques to utilize involves dividing the inside of your mouth into quadrants and focusing on each quadrant for 30 seconds. While brushing, you should hold your toothbrush at an angle and brush the inside, outside and bottom of the teeth with short back-and-forth movements. You should also be sure to brush your tongue.
A circular motion is the best motion to utilize when brushing the teeth. This prevents the wear and tear of your teeth and gums.
The majority of family dentists recommend that you brush your teeth for at least two minutes to ensure that bacteria and food particles are removed from each area of your mouth.
Make sure that you clean your toothbrush. Every time you brush, you should thoroughly rinse your toothbrush with water and then store it upright. You should always allow your toothbrush to air-dry before you use it again. To avoid bacteria multiplying on your toothbrush, you should avoid covering it or storing it in a closed container.
Toothbrushes should be replaced once every three months. If your bristles become worn down before then, go ahead and replace your toothbrush. You should also replace your toothbrush whenever you've been ill or had a mouth infection.
Be sure to floss every day. This helps you to remove plaque and food particles in areas where your toothbrush can't reach.
Another way to ensure that you are removing bacteria and food particles as effectively possible is to utilize an ADA approved mouthwash. You should rinse after you brush your teeth.
Whether you brush before flossing or floss before brushing is up to you as the order makes no difference to the effectiveness of the procedure.
It's imperative that you see your dentist every six months. This allows for your dentist to perform routine dental cleanings. It also helps your dentist to find any potential issues early on.
Maintain Your Oral Health by Brushing Your Teeth
Ensuring that you are brushing your teeth correctly is one of the best ways of maintaining excellent oral health throughout your life. Even if you think you have your technique down, this helpful refresher course in proper brushing technique can help you to be sure that you're performing this essential habit correctly. Brushing will help you to keep your teeth in good condition, but proper technique ensures that your teeth and gums stay in the best condition possible. Establishing these habits will keep your mouth healthy for an entire lifetime.