Posted under:
General
Posted on: December 11, 2017
Avoid A Dental Emergency While You Deck The Halls!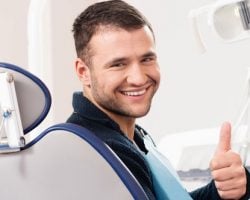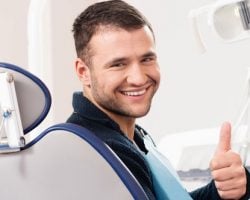 If you faced a dental emergency over the Christmas holiday, would you know who to count on for fast, effective treatment?
Trust our team at The Foehr Group in Bloomington, IL! We'll do all we can to relieve your pain with quality restorative dentistry.
Today, we're looking at the ways a dental emergency can threaten your holiday plans and how we can help you keep that from happening!
When You Crack Or Knock Out A Tooth…
You can damage a tooth in so many different ways, but fortunately, it's not that common considering how much strain we put on our teeth every single day. That's because they're built to handle the stress of constant use.
But there are times when they literally crack under the pressure! You can hurt your tooth enamel with habits like crunching on ice cubes, chewing on pencils, or grinding your teeth.
You can also suffer an oral injury while exercising or playing sports.
However the injury to the tooth occurs, you shouldn't put off necessary repairs. If left untreated, a small crack, a tiny cavity, or a loose tooth can all turn into bigger problems that threaten your oral health and the strength of your surrounding teeth and jawbone.
We can restore a cracked, chipped, or broken tooth, and we can even replace a missing tooth in our Bloomington, IL dental office. At The Foehr Group, we rely on dental implants, dental crowns, and other restorations to keep your smile complete, strong, and healthy. You can also count on a natural-looking smile thanks to our tooth-colored fillings, crowns, and dental veneers.
When Your Gums Are Bleeding…
The best way to prevent tooth loss is to fight gum disease with daily brushing and flossing and twice annual cleanings and exams at The Foehr Group.
Since gum disease is the leading cause of adult tooth loss, it's important to be aware of any sudden changes to the look and feel of your gums.
If you notice any of the following signs or symptoms, it could mean you have some level of gum disease that needs to be treated right away:
Redness
Swelling
Deepening Pockets Along The Gumline
Loose Teeth
Bleeding
Soreness
With our gum disease treatment, you can improve your oral and overall health. We'll do all we can to help you stay on track for a lifetime of strong, healthy teeth!
When You Have A Toothache…
Nothing spoils Christmas dinner quite like a toothache, especially this time of year. There's too much food and sugary goodies to enjoy without worrying about tooth pain.
It's important to get treatment by a dental professional rather than simply deal with the pain until after the holidays. If your toothache is due to an infection, for example, you definitely don't want to risk more serious problems with your health by allowing that infection to spread.
Our skilled dentists can get to the bottom of your tooth pain so we can treat it quickly and effectively. We want you to have fun with your loved ones, not walking around feeling miserable because of a toothache.
That's why we're committed to seeing you as soon as we can so you can get out of pain and have a healthy, strong set of teeth for all the demands of the holiday!
When Your Filling Or Crown Comes Loose…
If you trust your restorative dental needs to The Foehr Group, this isn't likely to happen! But on rare occasion, old dental fillings, crowns, and other restorations can fail you.
They can start to come loose, wobbly, break, or even fall out, which means you need to contact our Bloomington, IL dental office so we can make the necessary repairs. We can also replace a restoration that's fallen out. Whatever it takes, our team is here to keep your teeth healthy, your restorations functioning, and your smile intact!
Count On Us For Fast Dental Care!
You can plan ahead, you can be extra cautious, and you can do all the right things to care for your teeth. But despite your efforts, accidents can happen when you least expect it. That's what makes dental emergencies not only hazardous to your oral health but just flat out inconvenient!
That's especially true around the holidays when you don't want to cut your time with family and friends short.
Thanks to our team at The Foehr Group, you don't have to worry about spoiling your fun while you deck the halls. We can handle your dental emergency, get you out of pain, and treat the problem so you can rejoin the festivities.
Trust our team in Bloomington, IL with your next dental emergency. Call The Foehr Group at (309) 740-4241 or for non-emergencies, feel free to fill out our online form to schedule an appointment.