Posted under:
General
Posted on: August 12, 2022
7 Key Facts to Know About Emergency Dentistry in Bloomington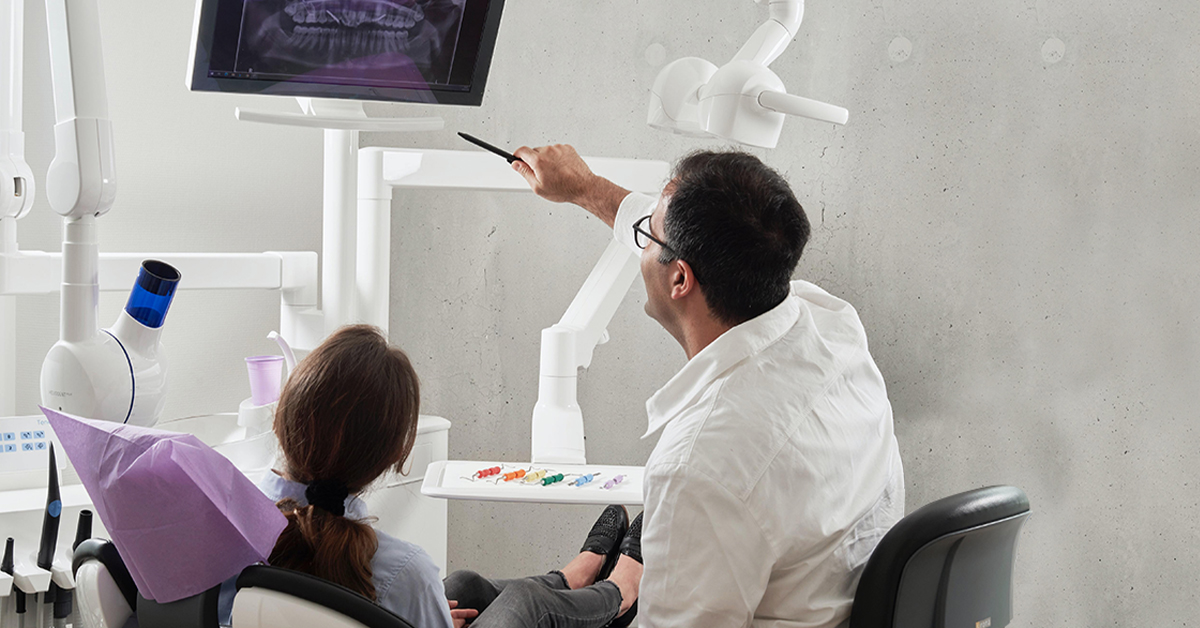 You wake up one morning with your mouth in throbbing pain. Getting out of bed and brushing and flossing only aggravates it further. Looking in the mirror, however, you only see some minor swelling. You know a dentist is going to have to take a look at it, but is it an emergency?
You bite down into an apple and a crown comes out. You retrieved the crown and you're not in any pain. Can you just wait until your next regularly scheduled dental appointment to get it fixed? How do you know whether a dental problem is an emergency or not?
As you read through these key facts to know about dental emergencies and emergency dentistry, keep in mind that, whether it's for routine dental care or a dental emergency, you can rely on us at The Foehr Group to take care of it. Call today to schedule a dental appointment or to seek emergency dental care.
1. There are many indications of a possible dental emergency.
If you delay treating a dental emergency, it will almost invariably get increasingly more severe. The following are all indications you may have a dental emergency. If any one of these is true, contact your dentist in Bloomington immediately:
Serious toothache pain or pressure
Inflamed face
Damage to the teeth or the mouth
Fractured, broken or chipped teeth
Abscessed tooth
Teeth knocked out or fallen out
Crowns or fillings missing or fitting loosely
Mouth bleeding for 15 minutes or longer
Dry sockets
2. You can be seen for a dental emergency during regular operating hours.
It's not the time of day that makes a dental issue an emergency; it's the nature of the dental issue. And, if it happens to occur or you happen to recognize it during the normal business day, don't assume the dentist won't be able to see you just because you don't already have an appointment. Dentists usually carve time out of their schedules to see patients with dental emergencies. Give the office a call, because you never know if the dentist might be able to see you right away.
If you feel pain in your mouth or notice signs of any dental emergency, call us for emergency dentistry in Bloomington straightaway.
3. A broken tooth is a dental emergency.
You may not think a broken tooth is a big deal, especially if it's not causing any discomfort or pain and isn't interfering with your bite, speech, or appearance. It may be a bigger deal than you think, however, or at least become a bigger deal if you leave it alone too long without treatment.
A broken tooth can commonly occur as a result of a sudden impact or other direct physical damage. For that reason, athletic activity and other physical activity are risk factors for broken teeth. So, too, are automotive collisions, sudden falls, grinding your teeth, and eating hard foods or biting into other hard objects, like ice.
By having a dentist in Bloomington treat a broken, cracked, or chipped tooth as soon as possible, you can prevent infection, reduce pain and make the dental restoration process easier.
Broken teeth tend to occur more in children than adults, but many adults still experience it just the same.
4. A tooth knocked out or falling out is a dental emergency.
If you have a tooth missing, whether it was knocked out by injury or impact or it came loose and fell out on its own, notify your dentist in Bloomington right away. This way, you improve your odds the dentist can quickly and easily replace the missing tooth and fully fix the damage. And, in the meantime, your dentist can provide you with pointers for proper care of your mouth while you wait for this appointment.
5. Mouth pain is a sign of a possible dental emergency.
You may not notice anything visibly wrong with your mouth, yet you're feeling extreme mouth pain. That is cause enough to seek out emergency dentistry in Bloomington. There are many dental problems that include symptoms of pain, and these can devolve into more severe dental problems if they're not treated like the emergencies they are.
Pain can be associated with dental problems like cavities, tooth decay, and sinus infections. As can symptoms of swelling and feelings of pressure in addition to the pain. Failing to properly address these with your dentist could lead to more serious health concerns like abscesses and damage to the bone and connective tissue that support the teeth and gums.
6. Loose or lost crowns or fillings are a dental emergency.
A loose or lost dental crown or filling can lead to sensitivity and pain in the teeth. It can also expose the mouth to harmful bacteria that can cause damage and decay to the gums and teeth. This, in turn, can lead to even more serious dental complications. Avoid these by getting your dental restorations repaired or replaced the moment they come loose or fall out. If a long-term solution is going to take some time to put into effect, an emergency dentist in Bloomington can at least help abate the problem in the meantime.
Note that you cannot fix a broken filling or crown yourself; only a dentist can do that.
7. Your dentist in Bloomington is probably also an emergency dentist.
Dentists typically plan their schedules to allow time for emergency dentistry. That's why you can call our office at The Foehr Group for quality dental care, whether it's for a dental emergency or routine dental care. Give us a call during regular operating hours, and we can help you get relief from any dental issues you encounter and provide you with advice and expertise related to caring properly for your mouth while you await your emergency dentistry appointment.