Posted under:
General
Posted on: October 21, 2017
5 Tips For Healthy Halloween Smiles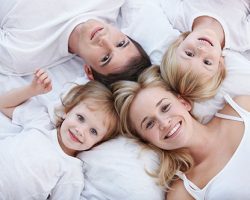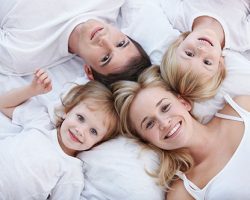 If your house is buzzing with the excitement of anxious trick-or-treaters, then you're no doubt counting down the minutes to Halloween night. As you make the last minute preparations for your family's fun night of fright, it's important to know how to keep their teeth and gums healthy.
We know it only comes around once a year, but Halloween puts a little extra pressure on dental professionals. It's our job to make sure our patients of all ages have a healthy smile, so we try to keep our families informed about how to avoid the pitfalls of all the extra sugar of the holiday season.
At the Foehr Group, we do all we can to protect your family's teeth. Today's blog will help us in that effort. We're giving you five helpful tips for healthy Halloween smiles. And remember, there's still time to give our Bloomington, IL dental office a call for any last minute questions before you head out trick-or-treating!
In the meantime, here are your family's Halloween tips for healthy teeth!
Tip #1: Handling Halloween Dental Emergencies
Dental emergencies can be stressful any day of the week, let alone on a holiday. Unfortunately, Halloween can be even more problematic for your family's teeth because it sort of opens the door for potential dental emergencies.
Luckily, you have the Foehr Group on your side! Not only do we go out of our way to help you during a dental emergency, but we're sharing some ideas for how to prevent them in the first place so your family can enjoy the Halloween experience.
One of the most common dental injuries we see after a night of trick-or-treating is caused by trips and falls. Your child might be dressed like a superhero, but that doesn't mean they can fly through the air, safely away from all the dark sidewalks, curbs, and front porch steps.
Make sure you take a flashlight and keep the kids close to you so they don't risk tripping and falling. A well-lit path while trick-or-treating is a great way to prevent Halloween dental emergencies.
Another tip is to make sure they stay away from hard candy, as younger kids are less patient and more likely to bite down on a piece of hard candy that can injure a tooth!
Tip #2: Trick-Or-Treat? Choosing The Right Candy
On that same note, let's talk about how to determine if a piece of candy is a trick or a treat for your teeth!
Soft candy is the safest for your teeth for a couple of reasons. As we mentioned earlier, you can risk breaking a tooth when biting on hard candy. You can do the same on pieces of candy that have hard pieces on them like toffee chips and nuts.
Hard candy also requires you to keep it in your mouth for a long time, which only gives bad bacteria in your mouth a longer time to feast on the sugar. This creates plaque acids that erode your tooth enamel.
But beware! Sometimes soft candy comes with its own demons! Try to avoid sticky soft candy like caramel, nougat, and taffy. This sweet treat can play tricks on your teeth by attaching itself to every little nook and cranny in your mouth it can find, making it really hard to keep your teeth clean.
Tip #3: Prevent Halloween Cavities
You can keep your family's teeth and gums free from cavities even though you'll all be taking in a few more sugary treats this season. It's all about vigilance. Keep up with good oral hygiene with daily brushing and flossing. Be extra careful about following the two minute brushing rule recommended by the American Dental Association!
Tip #4: Stay Hydrated!
To keep your saliva production working effectively, it's important to stay hydrated. Drinking plenty of water is important every day of the year, but on Halloween especially. You can also encourage your family to rinse their mouths with water after indulging in Halloween candy over the next couple of weeks.
Tip #5: Schedule A Dental Checkup!
One of the best tips we can give you is to remember to schedule your family's next dental checkup! Everyone needs routine professional dental care to keep teeth and gums thoroughly cleaned and examined. Your healthiest smile is achieved with prevention.
That means visiting us at least twice a year, and maintaining good oral care habits at home. We hope today's blog has helped you in that effort!
Call us at (309) 740-4241 today to schedule your appointment or book an appointment online. Until then, have a smile-safe Halloween!