Posted under:
General
Posted on: August 14, 2017
5 Questions – And Answers – About Dental Implants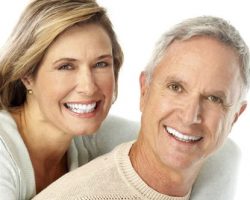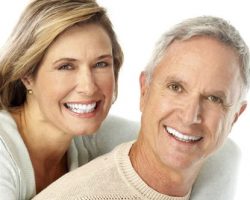 The versatility of dental implants is both a good thing and a bad thing.
Dental implants are an option in most cases where tooth replacement is needed, because they can be used with so many different restorations. That includes dental crowns and different kinds of dentures.
But the sheer number of choices can make choosing the right tooth replacement a stressful decision for you!
The good news is, our Bloomington, IL dentists have many years of experience in placing dental implants. They're happy to cover all of the options with you during a dental implant consultation. Call The Foehr Group at (309) 740-4241 to schedule your appointment.
In the meantime, here are some questions you'll want to consider when making your dental implant decision. It's a good idea to review the questions and bring them to your consultation so you can make sure you get all the information you need.
How Does a Dental Implant Work?
We implant a small titanium rod directly into your jawbone. Your jawbone grows up around the implant during a brief healing process, creating a solid foundation for your replacement tooth or teeth.
We attach a piece of hardware called an abutment to your implant, and then attach your replacement teeth to the abutment.
Can Anyone Get a Dental Implant?
Most people are candidates for dental implants.
Because we anchor implants in your jawbone, you will need to have adequate bone density. But there are options even for folks who lack it. Among them:
We can give you a bone graft, reinforcing the area where you'll get your dental implant with either a small amount of bone from elsewhere in your body or an artificial bone material.
We can use mini dental implants, which are smaller than full-size implants.
If you've received radiation to your jaw, you'll want to let us know. Other conditions we'll want to know about include osteoporosis and chronic health conditions such as diabetes that can affect healing.
We also do not recommend dental implants for young patients whose jaws are still growing.
What Tooth Replacements Can I Use With Dental Implants?
You have many options for tooth replacements with dental implants. For a single tooth, we can use a dental crown. If you want to replace all or most of your teeth, we can attach a dental bridge or even partial or full dentures to dental implants.
We use two different methods to attach dentures to dental implants:
Bar-retained dentures. This involves attaching a sturdy metal bar that follows the shape of your jaw to several dental implants. The dentures are then securely clipped to the bar.
Ball-retained dentures. With this method, each implant contains an attachment that fits into attachments on the dentures. The attachments usually feature a ball-and-socket design.
How Many Dental Implants Will I Need?
Our Bloomington, IL dentists will determine how many dental implants you will need. Among factors to consider:
The condition of your jawbone
Where in your mouth the dental implants will be located
Type of tooth replacement you will use
But the answer to this question may be: "Fewer than you think." Our dentists are even experienced in All-on-4®, a process in which we use just four dental implants to support a full arch of replacement teeth.
All-on-4 is especially popular in the upper jaw for two reasons:
Your upper teeth are especially prominent in your smile. So you want your replacement teeth to look natural.
Unlike dentures, an arch of replacement teeth leaves the roof of your mouth exposed. This makes it easier to taste your favorite foods.
Dentures are more prone to slipping in the lower jaw, so All-on-4 is an excellent solution to this problem, too.
What Are Advantages of Using Dental Implants?
Dental implants offer many advantages. Among them:
Because dental implants are embedded in your jawbone, you needn't worry about your replacement teeth slipping or coming out.
Dental implants stimulate your jawbone much like your natural tooth roots. So unlike dentures, you won't be prone to bone loss.
The look, feel, and function is so similar to your natural teeth, you'll forget you even have dental implants!
With dental implants, your dental care routine doesn't need to change. You care for your replacement teeth just like your natural teeth.
Your dental implants are highly durable and will last for many years. With good care, they can even last a lifetime.
Ready to find out even more about dental implants? Call The Foehr Group at (309) 740-4241 to make an appointment with our Bloomington, IL dentists.