Posted under:
General
Posted on: September 21, 2017
The 5 Best Things About Veneers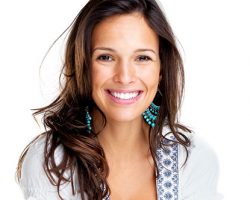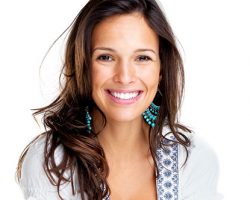 Have you ever had something stuck in between your teeth but didn't notice it until much later? You went all that time since your lunch break interacting with people, laughing with co-workers, and even trying to impress your boss with a new idea you had.
And not a single person told you about the piece of broccoli that was wedged between your two front teeth! Fun, isn't it?
Although mortifying, the embarrassment doesn't last forever. It doesn't take long to bounce back, and eventually everyone forgets all about it. But when it comes to more permanent flaws that embarrass you day after day, it's a lot harder to recover.
The emotional toll that an unsightly smile has on you is a constant source of stress that can't be easily remedied. But thanks to cosmetic dentistry at The Foehr Group, you can lift the burden of an embarrassing smile.
With veneers from our Bloomington dental office, we can cover all the flaws and imperfections that make you unhappy and self-conscious about your teeth. Today, we're shedding some light on the power of veneers and just five things about them we know you'll love!
Veneers Transform Smiles In Several Ways
Dental veneers allow your teeth to appear flawless, straight, and sparkling white. That's because they're made of thin porcelain shells that mimic the look of your own tooth enamel, bonds to your tooth to cover the imperfections, and is shaped to give you a beautifully balanced smile.
Even though they're delicately thin, they're very strong and can last up to a decade or more with proper care. Their durability is also what allows them to keep your teeth protected from being damaged in the future.
What kind of damage? Here are some examples of what veneers can fix:
-Stains
Discoloration
Chips and cracks
Small gaps
Crooked teeth
Misshapen teeth
The 5 Best Things About Veneers
They're A Versatile Solution
Veneers fix a lot of cosmetic problems with your smile. But they can also restore your teeth and protect them from more damage down the road. The kinds of dental problems we just listed reflect the variety of ways veneers can repair your smile, and look fantastic in the process!
They Can Improve Your Life
Having cracked, chipped, or stained teeth can be really embarrassing! You carry that shame with you everywhere, which just isn't healthy for your state of mind. Instead of hiding your smile, however, veneers can hide the flaws in the first place. With a boost in self-confidence that a beautiful smile can give you, your quality of life can improve dramatically!
They Feel Comfortable And Look Natural
Getting veneers is a minimally invasive process. All that is usually required is filing down some of your tooth enamel so that your veneers will fit nicely onto your teeth. This keeps them from sticking out unnaturally, and it helps them feel comfortable.
They Give You A Celebrity Smile
You don't have to have the bank account of a celebrity to smile like one! That's because our team at The Foehr Group offers two options in dental veneers to choose from so that you can decide which feels right for your smile and your budget.
They Straighten Your Smile Faster Than Braces
Want to straighten your crooked teeth but don't want to wear braces for the next two or three years? Veneers can help with that! If you don't have any major problems with your alignment, veneers are a great way to make all your teeth look straight and uniformly shaped. It also covers small gaps, the same as if you'd had years of orthodontic treatment to pull your teeth into proper position!
Make An Appointment
Do you want to love your smile? Veneers can cover the flaws and imperfections that hold your smile back from being everything it could be. Our team at The Foehr Group can give you radiant veneers for a whiter, brighter, more beautiful smile, but it all starts with a phone call to start your journey.
Call our Bloomington, IL dental office at (309) 740-4241 or fill out our online form to schedule a cosmetic consultation. Find out if veneers are right for you!