Posted under:
General
Posted on: June 11, 2018
4 Ways Dental Implants Make Summer More Fun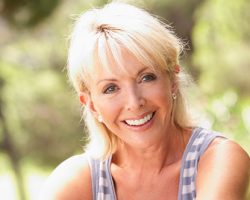 Missing teeth can easily take all the fun out of life.
Our team at The Foehr Group understands that more than anyone, which is why we do all we can to keep that from happening to you.
We want you to know that there's a more fun, enjoyable, healthier life waiting for you in our Bloomington, IL practice when you choose our dental implants to restore your smile!
4 Ways Dental Implants Make Summer More Fun!
Summer should be fun, and with dental implants from The Foehr Group, yours will be from now on! Here are four reasons for that:
#1 – Implants Make Smiling More Fun!
Obviously, missing teeth will make it hard to feel proud and confident about your smile. When you're at a graduation party or a loved one's wedding this summer, you'll be preoccupied about the way you look instead of enjoying the moment.
Our dental implants are capped by natural-looking dental restorations so your smile is complete and beautiful.
You'll have more fun socializing during your summer events because you'll feel completely relaxed about your appearance!
#2 – Implants Make Eating More Fun!
To eat anything you want, you have to have strong, healthy teeth that work like they're supposed to.
That requires stability, which is what you get with a dental implant.
Other tooth replacement options will sit on top of your gums, so you never quite regain the bite power you had with your natural teeth.
As a result, you're forced to restrict your diet to only those foods that are soft and easy to chew. Not only does this make proper nutrition impossible, but it's just not as fun!
With dental implants, you get a powerful, strong bite that allows you to eat whatever you want. And you can enjoy your food without pain because you don't have dentures putting pressure on your gums and irritating them with every bite.
Do you think spending your summer barbecues watching everyone around you eat ribs and crunchy grilled vegetables sounds fun?
Neither do we!
#3 – Implants Keep Your Routine Fun!
Does taking your dentures out every night, scrubbing them clean, and soaking them while you sleep sound fun to you?
We're guessing it doesn't, which is why you'll be happy to know that dental implants and restorations can be brushed and flossed just like natural teeth!
To say that oral hygiene is 'fun' may be overselling the practice a bit, but our point is that dental implants allow you to maintain a normal cleaning routine and avoid making changes that involve much more work than you should have to do!
After all, isn't low maintenance more fun than high maintenance?
#4 – Implants Make Life More Fun!
Living with chronic health problems is no fun at all.
But that's the reality you face when you start losing your teeth.
Those large empty holes inside your mouth invite bacteria to get into your bloodstream, which consequently spreads infection to all your body's systems and breaks them down.
We're only scratching the surface here, but the point is to make you aware of just how important it is to replace missing teeth in a way that best preserves your overall health.
That's what dental implants do.
When you have a synthetic root topped by a restoration, you're stimulating your jawbone and strengthening it over time. This is what allows you to maintain the structural integrity of your face, your jaw, and all the surrounding teeth and gums. It protects your body better against the spread of oral infection and allows you to life a healthy, more enjoyable life.
Along with that, implants help you eat a more balanced, nutritious diet because you're not limiting yourself to only soft, easily chewable foods. You're also able to digest food more easily because you can chew it more thoroughly.
A healthy life is a fun life, and that's what dental implants can do for you!
Schedule A Dental Implant Consultation
Choose to make your summers more fun from now on with dental implants!

Call us today at (309) 740-4241 or book an appointment online.