Posted under:
General
Posted on: November 16, 2017
2 Ways To Save Money & Your Teeth This Season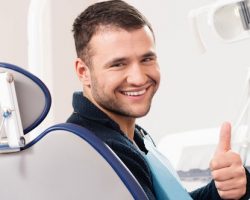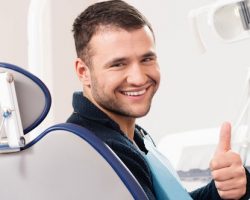 Everyone knows how important it is to save time and money when and where you can. No other time of year do you see evidence of that than during Black Friday and the holiday shopping season.
That's why our team at the Foehr Group is bringing today's blog to you! With all the holiday hustle and bustle about to begin, we thought it was the perfect time to talk about saving time, money, and oral health.
As you turn your attention from Thanksgiving dinner to Black Friday deals, you should also know that the day after Thanksgiving is National Flossing Day! And our team in Bloomington, IL know why this is something worth celebrating.
Today, we're giving you some reminders about best practices for healthy teeth and gums and letting you know about how you can save money on your oral health at the Foehr Group!
Celebrate National Flossing Day!
Our team at the Foehr Group is dedicated to helping you achieve a healthy, beautiful smile. Part of that effort means educating our patients about best practices in oral hygiene.
That's why we follow the American Dental Association's recommendations for cleaning your teeth and gums. Here are the basics!
-Use a soft-bristle toothbrush.
Use a fluoridated toothpaste.
Follow the 2 For 2 Rule: Brush twice daily for 2 minutes each time!
Floss your teeth once daily.
Since prevention is a key part of keeping your mouth healthy, it's important to follow these guidelines at home. It's the best way to clean hard to reach places in your mouth, particularly in between your teeth and under the gumline.
This helps keep harmful bacteria from having anything to feed on like tiny food particles and debris. Without this fuel, bacteria won't be able to create harmful plaque acids that attack your tooth enamel, and ultimately, your oral health!
Another important part of achieving optimum oral health is to schedule a dental cleaning and exam at the Foehr Group at least twice a year. We are the skilled professional team you need to keep plaque and tartar buildup away!
Take Advantage Of Specials & Promotions!
We know how tough it can be for families to make ends meet, especially around the holidays. That's why we're committed to making sure money isn't what stands in the way of the professional dental care you need.
One of the ways we try to be as accommodating as possible is to offer specials and promotions whenever possible. Here are a couple of recent examples:
Free Dental Implant Consultations With 3D Imaging
Tooth loss is a serious problem, not only for your oral and overall health, but your appearance and your self-esteem. That's why we've offered free dental implant consultations that include advanced 3D imaging for accuracy.
Technology is an important part of giving you the highest quality dental care possible, and in our Bloomington, IL dental office, you can be sure you're getting the best assessment for the right tooth replacement option for your needs!
Free Orthodontic Consultation With Initial Screening X-Rays
Just like with our dental implant consultation, we offer free orthodontic consultations with initial screening X-rays. This helps us give you our most accurate evaluation for proper treatment. We offer a variety of orthodontics for all ages, including clear braces options like clear ceramic braces and Invisalign!
You don't have to settle for a crooked smile when you trust our team at the Foehr Group! We're here to make sure you get the straight smile you've always wanted with as little disruption to your lifestyle as possible!
Start Your Smile Savings Now!
As you stock up on stocking stuffers and other holiday wish list items, put better oral health on your list, too!
The Foehr Group is a caring team of dental professionals who are dedicated to making sure you get the dental treatment you need for a healthy, beautiful smile. That means working to provide ways to help you save time, money, and ultimately, your teeth!
Call us at (309) 740-4241 today to schedule your appointment or book an appointment online. Be sure to ask for an update on our current specials and promotions!